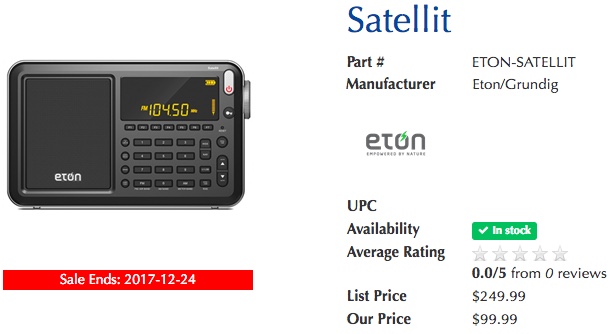 SWLing Post contributors, Golan and DanH, have both reminded me in comments that RadioWorld Canada has a fantastic price on the excellent Eton Satellit (the original, non-executive version).
If you live in Canada, or better yet the GTA, you should purchase directly from RadioWorld Canada on their website or in their store–only $99.99 CDN! Click here to view the product page at RadioWorld.
As DanH notes, if you live in the USA, you can also take advantage of this sale via eBay: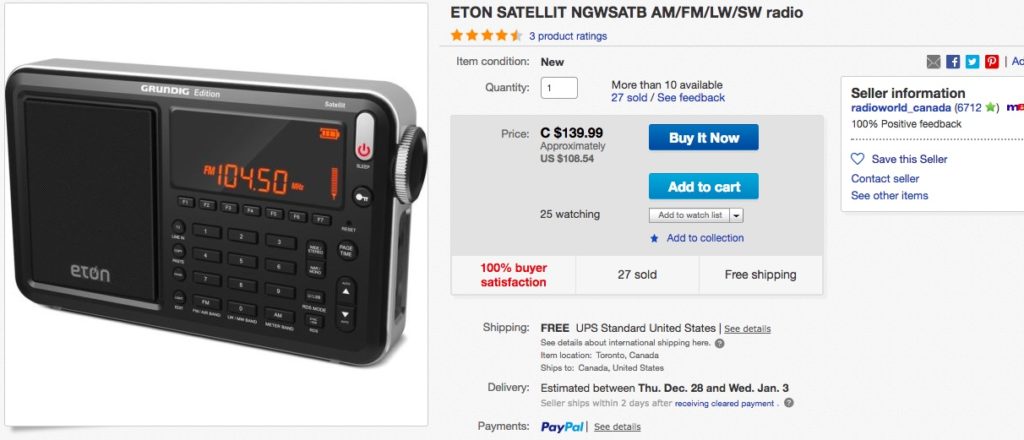 The price is approximately $108 US with free shipping via UPS–a fantastic value.
Click here to view this deal on eBay.
As Oxford Shortwave noted earlier today, the "brilliant" Eton Satellit is his "mainstay travel receiver." He chooses the Satellit over other receivers in his arsenal for tropical DXing.
If you've been considering a Satellit, bite the bullet while RadioWorld still has stock!