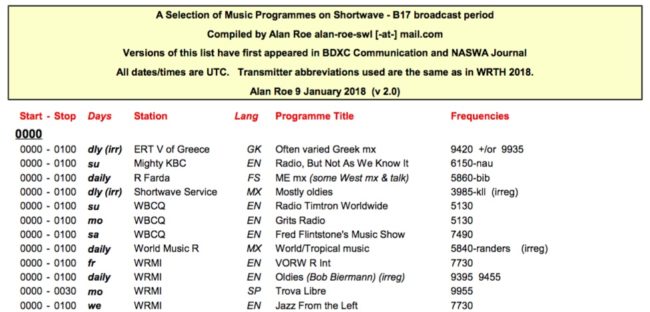 Many thanks to SWLing Post contributor, Alan Roe, who notes:
I have now updated my Music on Shortwave listing for the B17 season, and attached version 2.0.
Alan, thanks so much for keeping this excellent guide updated each broadcast season and for sharing it here with the community!
Click here to download Alan Roe's B17 Shortwave Music Guide version 2.0 (PDF).