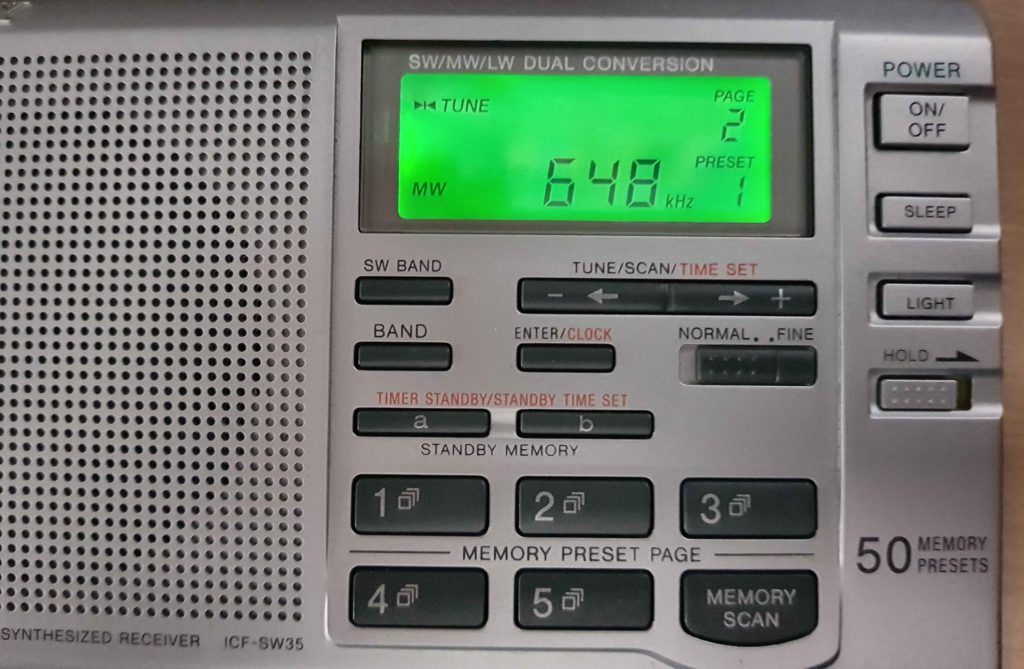 Many thanks to SWLing Post contributor, Rolf Snijder, who writes:
This is a simple LED backlight modification for the Sony ICF-SW35.

Simply add a 120K resistor and a bright LED:

When you push the backlight switch, the light stays on.

When radio is turned off, the light goes off–then push light switch and backlight will stay on for 15 seconds or so.
Thanks for sharing this simple mod, Rolf!