Posted by SWLing Post contributor Troy Riedel:
I just noticed something on eBay.  Seller "playloudfm" based in Greece (100% feedback rating), the first to offer the high gain external ferrite antenna for the Tecsun PL-360/PL-365/County Comm GP5, has a new offering: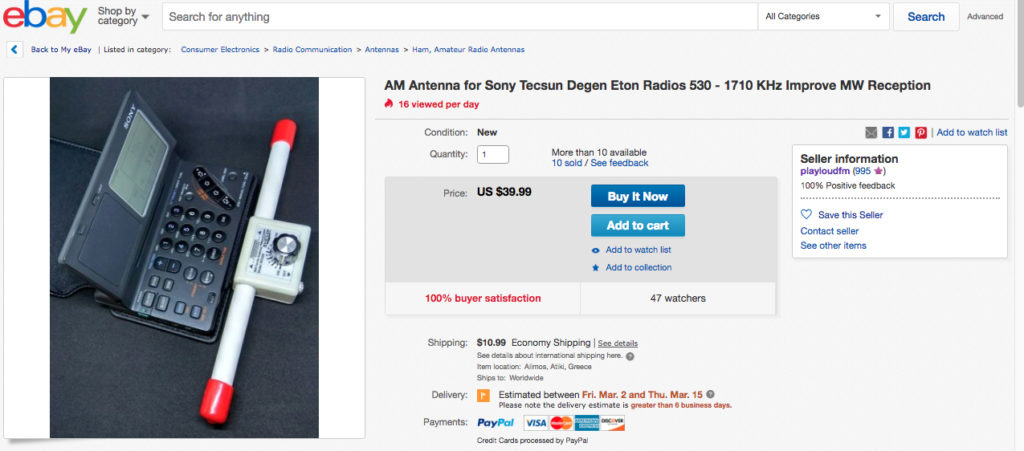 From the seller's listing:
– Frequency: 530Khz – 1710Khz
– Tunable
– Passive, No external power or battery needed
– Wireless connection to AM Radios
– Plus a low impedance output 3.5mm mono plug for 50 ohm scanners
– Improves Sensitivity and Performance of your AM Radio Receiver for AM Band Dxing!
– Very small and lightweight, perfect for traveling antenna
This AM antenna can be used in two different ways
1) you can simply attach it near your AM radio internal ferrite antenna – wireless connection
2) use a 3.5mm cable to get a low impedance output for use with 50 ohm scanners
Use tuning knob to get the maximum signal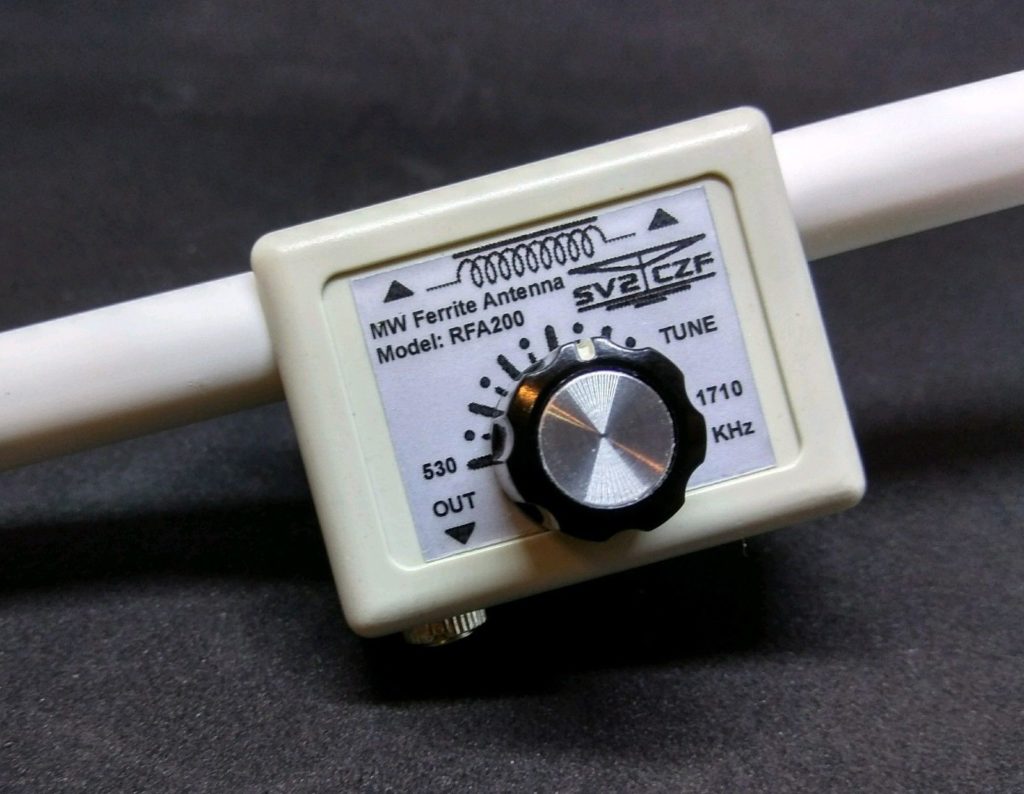 Have any Post readers bought and used this?