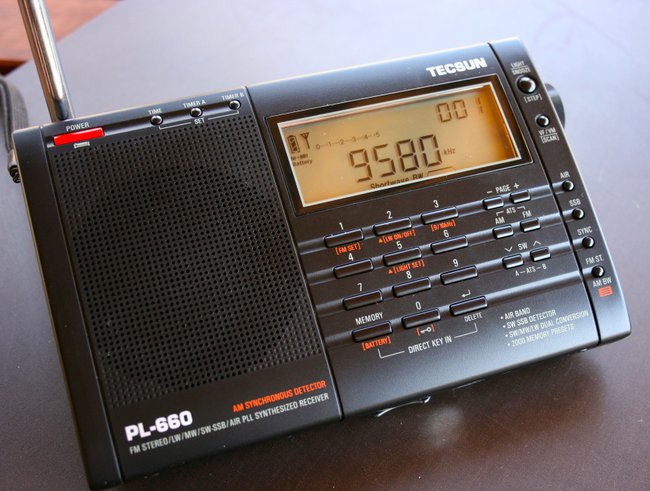 Many thanks to SWLing Post contributor, Mike Mander, who writes:
I've recently really been enjoying swling.com. Thanks for having such a great resource online with shortwave radio and hardware reviews, tips and more! I started listening to shortwave on an old Philips portable receiver back in the late 70's as a teenager. Recently, after decades of not listening to shortwave, I decided to buy an Eton 'Grundig Edition' Satellit radio and in no time at all, I had also acquired a C.Crane Skywave SSB and now, within the last week, a Tecsun PL-660.

[…]I thought I'd record a video showing how one can calibrate AM, FM, SW wide-bandwidth as well as SW narrow-bandwidth independently, and how to reset those calibrations back to factory default. I have not heard it mentioned anywhere that one can calibrate both wide and narrow bandwidth SW modes independently.

Online, I have read about many people being disappointed in their PL-660's wide-bandwidth frequency calibration, where often being on-station results in the frequency being up to 5 kHz too low, and it seems many simply return their radios as defective, not realizing how easy it is to recalibrate. This is the first "instructional" video of this sort that I've ever posted online, so you'll have to pardon if I am perhaps not explaining things clearly enough:
Click here to view on YouTube.
Excellent video, Mike! You've done a fine job making the explanation clear and easy to follow. Thank you for sharing!