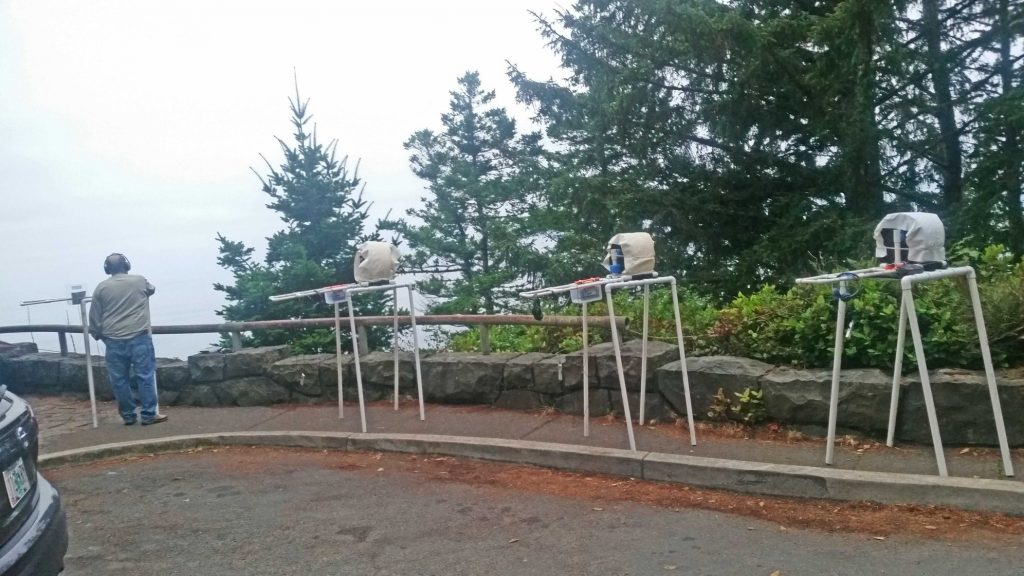 Many thanks to SWLing Post contributor, Gary DeBock, who shares this note from the recent Rockwork Ocean Cliff DXpedition:
The most distant AM-DX received during the August 2018 Rockwork Ocean Cliff DXpedition was 558-6WA in Wagin, Western Australia, received during the last session (9 out of 9) at 1252 on August 9th. At 9,154 miles (14,732 km), the ABC "Nightlife" program content was matched to the related ABC website Podcast. The co-channel music is from 558-Radio Fiji One This was received on an XHDATA D-808 portable boosted by a 17″ FSL antenna:
Click here to download the audio file.
What an impressive catch, Gary! Thank you for sharing!