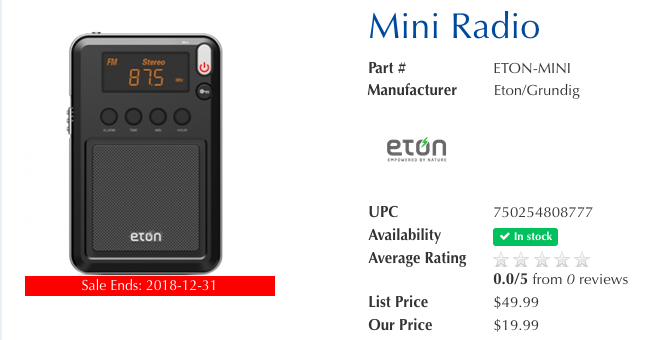 Many thanks to SWLing Post contributor, Golan Klinger, who writes:
Came across a deal I thought might be of interest to your readers. Radioworld (in Toronto, Canada) has the Eton Mini on sale for an incredible $19.99 CAD (the regular price is $49.99 CAD). I suspect many, perhaps even most, of your readers are in the U.S.A. which means the price works out to under $15 USD! Even with shipping, that's a steal for what's a pretty decent little radio.
Click here to view this deal at Radioworld.
Thanks for the tip!  That's a brilliant deal!