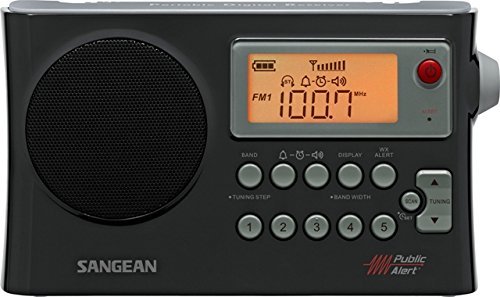 You might recall this previous post regarding a limited number of refurbished Sangean PR-D4W units on Amazon.com. Gary notes that he regrets making this purchase:
"Sadly, my refurbished PR-D4W only worked well for a little over one day. Now, medium strength and weaker AM stations have a greatly reduced audio level. Before, they sounded fine. It seems like the AGC is faulty."
Read his full reply on the Herculodge blog.
And sadly this is the issue with refurbished products.
I spoke with a radio manufacturer once about their process of refurbishing radios. They have a very specific check list, testing and burn-in period after addressing the reported issue. More often than not, refurbished radios come from an inventory of "open box" units where the customer took delivery, opened the box, but returned the unit without reason during the warranty period. Some radios, however, have reported issues and the technician addresses the issue, tests the radio, cleans it, then repackages it. On occasion, some issues slip through because the problem doesn't show up during the burn in period.
This likely could be the case with your unit, Gary, and you did the right thing to solve it: return it to the retailer!
Thank you for sharing the follow-up!