Many thanks to SWLing Post contributor, Alan Roe, who shares this Radio France International article and interview with Issa Nyaphaga, the tour de force behind Radio Taboo.
Here's a video of the interview:
Click here to view on YouTube.
Thank you so much for sharing this, Alan.
Readers: what Alan didn't know is that I've been working with Issa via Ears To Our World and can confirm that this station is having a most positive impact on its community!
I was originally introduced to Issa via one of ETOW's long-time supporters and friends a couple years ago.
At ETOW, we wanted to help establish more Radio Taboo listener groups, so we sent an initial batch of radios to be used in this very rural and remote part of Cameroon.
The radio we sent to Radio Taboo is the Tecsun GR-88 (or "Green-88"). This radio used to be branded by Grundig as the FR200, but Grundig no longer markets this model so we purchase them from Tecsun.
In fact, in a recent email to friends and supporters of Radio Taboo, Issa shared the following photo and noted:
"This man next to me is one of the first beneficiaries of the crank radios donated by Thomas Witherspoon, the founder of "Ears To Our World" a U.S. non-profit. They donated a dozen of these radios to some Radio Taboo's listers. Radios made it in the Cameroon this week."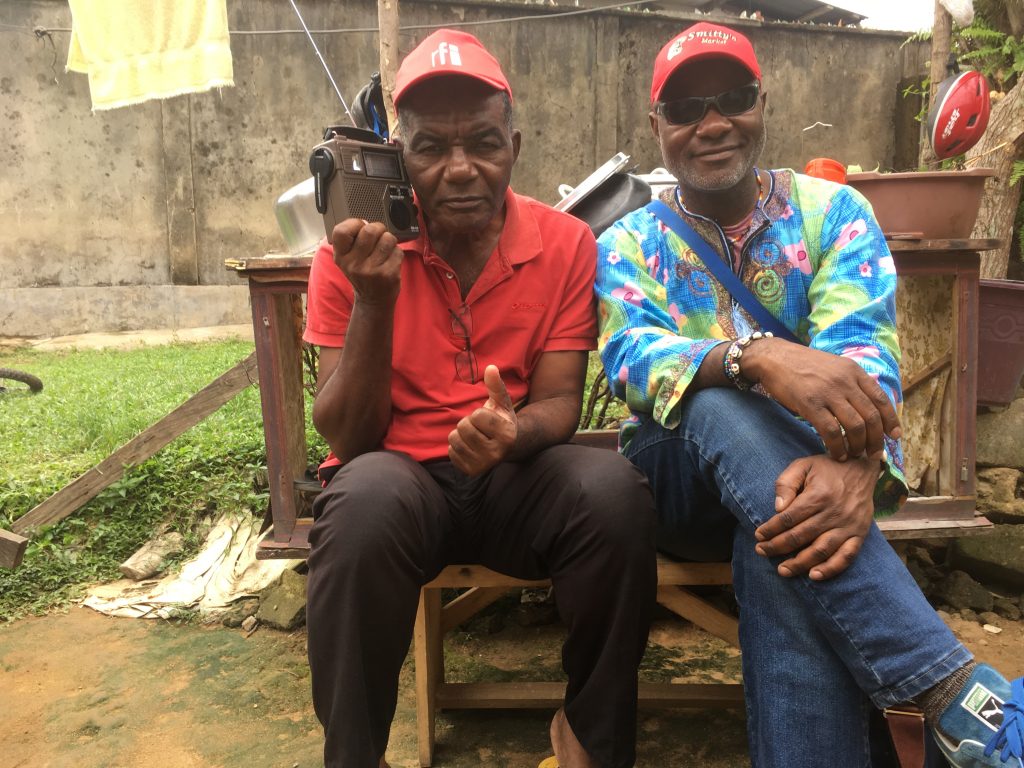 I should mention it's a logistical challenge to get radios to this part of the world (especially in the summer when the roads are nearly impassable due to rains) but we're looking into a service that might be able to help in the future with a much larger donation of radios.
Alan, thanks again for sharing this story and giving me an opportunity to tell about our first-hand experience working with Radio Taboo!
Check out the full article about Radio Taboo at Radio France International by clicking here.