One of the hottest topics here on the SWLing Post this month is regarding Frontier Silicon and vTuner "aggregation aggravation."
Let me explain. Earlier this month, Frontier Silicon abruptly dropped vTuner as its radio stream aggregator after vTuner CEO Peter Johnson shut off the service. Johnson stated here on the SWLing Post that he:
"[T]urned off the frontier service just for a couple hours after they backstabbed me."
One of vTuner's business clients (a client of Frontier) informed me that Johnson wanted to change the terms of their financial agreement thus used a service blackout to force Frontier's hand. That seems to be supported by Johnson's comment.  In the end, we know Frontier dropped vTuner a few days later and has now partnered with Airable.
Regardless of what might have really happened, end-users of the Frontier Silicon service have had to cope with frustrating changes (I own a Sangean WFR-28 and Como Audio Solo which have both been affected).
Without warning, we lost our curated collection of station favorites/bookmarks. Personally, this was a collection of stations I had refined over the better part of three years. To lose them without warning was a bit of a blow to say the least.
To Frontier's credit, they did implement the new aggregator quickly, but in the process lost some important functionality that was apparently a part of the vTuner service including the ability to save/organize favorites and personal streams. Fortunately, it appears Frontier will address this in the future.
An update from Frontier Silicon
Many thanks to SWLing Post contributors Dogmatix and Bob Faucett who note the following announcements on Frontier Silicon's website:

"We are currently experiencing a large volume of support queries. We are prioritising adding missing stations and podcasts, and will be responding to all other queries as quickly as possible. Please accept our apologies for the delay in response."

"Based on customer feedback we are working to add Favourites and Personal Streams into the new service. Please bear with us for a few weeks while we develop and test this functionality."
This is good news, although it sounds like it might be some time before functionality is in place.
Feeling vulnerable
I've received numerous comments and emails from readers regarding this "aggregation aggravation"–the common thread being a sense of vulnerability.
After the service changes, we realized the degree to which our WiFi radio devices are dependent on Frontier Silicon. When service was cut earlier this month, most of our radios couldn't even connect to streams that were programmed into front panel memory presets. For a while, our WiFi radios became expensive internet appliances that were unable to function as advertised. Those without a traditional FM/AM receiver were essentially useless.
I imagine this could be the case for Internet radios that rely on other aggregators—in other words, the radio is only as good as its online service.
UNDOK App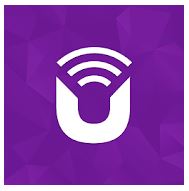 A number of readers have been sharing positive comments about the Frontier Silicon UNDOK app as a work-around for storing favorites, etc.
I've been on the road the past few weeks and have not had time to explore this app myself, so I would certainly appreciate UNDOK experience/advice from readers.
Please comment!