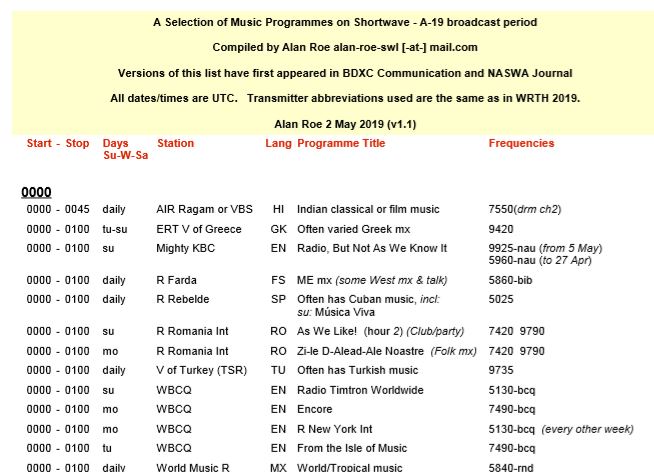 Many thanks to SWLing Post contributor, Alan Roe, who notes:
I attach a copy of my "Music Programmes on Shortwave" PDF list for the
new A-19 broadcast season for you to consider adding to your SWLing Post
pages.
Alan, thanks so much for keeping this brilliant music guide updated each broadcast season and for sharing it here with the community! I always print and keep a copy of your guide at my listening post!
Click here to download a PDF copy of Alan Roe's Music on Shortwave A-19 v1.1.