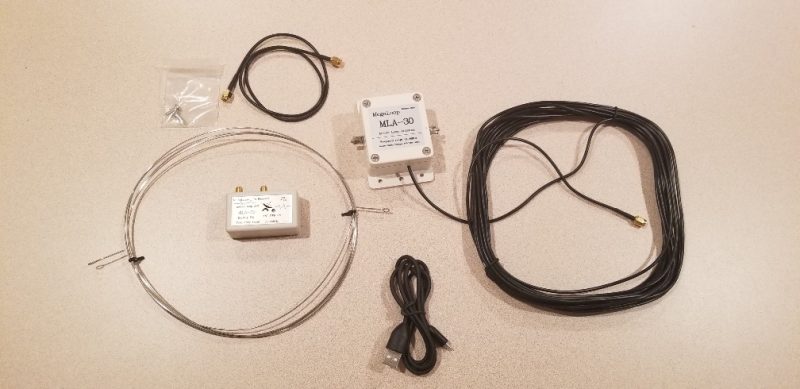 Many thanks to SWLing Post contributor, David Day (N1DAY), who has completed a thorough review of the MLA-30 loop antenna. In this review, he compares the MLA to the Wellbrook ALA1530-LF and a 30 foot square ground loop antenna.
In short, he finds that the MLA-30 performs fairly well on the AM broadcast/mediumwave band, but can't compete with the Wellbrook otherwise–especially in terms of noise floor. David also noted that "the MLA-30 had a very serious issue with IMD and in some cases, stations that were clearly heard with both the Wellbrook and the ground loop were totally obliterated by IMD when switching to the MLA-30.".
Click here to read David's full review on his blog, Ham Signal.