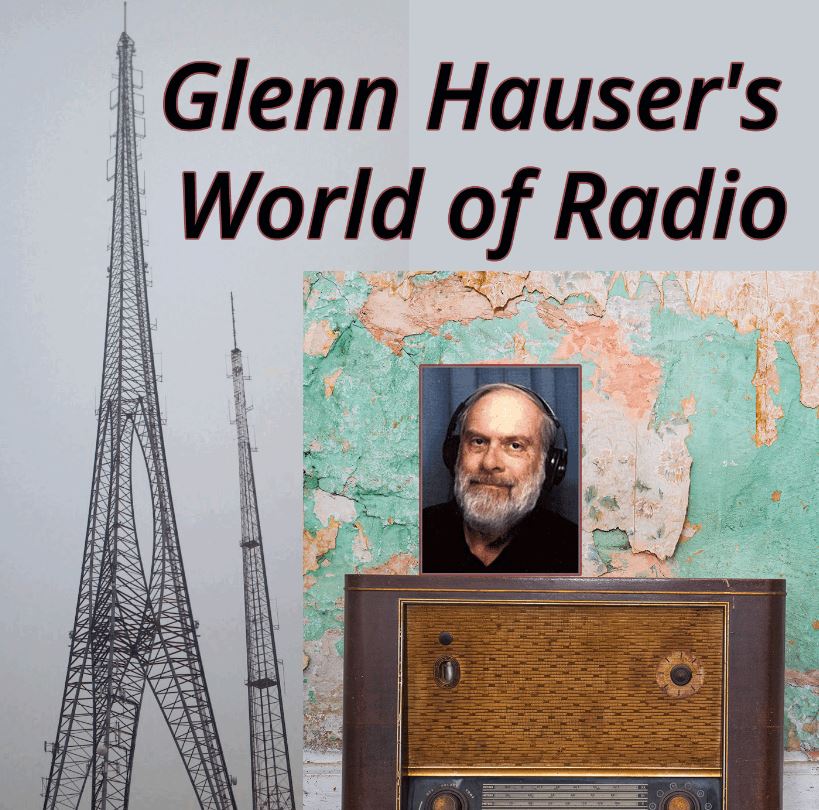 Glenn Hauser's World of Radio will air episode 2,000 this weekend.
The thirty minute World Of Radio show, which covers all things DX, debuted in 1980 on WUOT-FM in Knoxville, Tennessee, and moved to shortwave outlets two years later. Glenn Hauser has faithfully produced the show since then.
SWLing Post Executive Producer, Scott Gamble, contacted me recently and wrote:
In 1980 I was a freshman in high school when my parents gave me a shortwave radio for Christmas. This was during the heyday of international broadcasting, and it opened up an entire world of content that my teenage brain was excited to soak up. I'm not sure exactly when and where, but I soon after stumbled across Glenn Hauser's World of Radio program immediately became a fan. Glenn's unmistakable style and ability to jam so much news into a short broadcast provided a wealth of programming information in an era where access was nowhere near as ubiquitous as it is today. Glenn's weekly broadcasts kept us all informed about schedules and content, and shortly after I became a subscriber to his Review of International Broadcasting publication. RIB provided a fascinating deeper dive into programming, politics and people behind the broadcasts, forever expanding my worldview and I'm sure thousands of others.

Writing about this in 2019, on the eve of the 2,000th episode of World of Radio, it is a testament to Glenn that his work has evolved so well into the digital age, and shows that even in a world where unlimited information is constantly available via the internet, curation and expert commentary are still highly valuable commodities. I still enjoy listening to WOR (as a podcast) every week. Congratulations, Glenn!
Thank you for sharing that memory with us, Scott. I also started listening to World of Radio in my youth. In the 1980s, I had no friends that were into shortwave listening and didn't have the means to join any of the listener clubs, so World of Radio was my window into all that was DXing.
Share your WOR memories and comments to win an Eton Mini!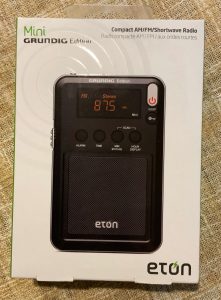 If you comment with a memory or positive message about World of Radio, you will be entered in a contest to win a Grundig Edition Eton Mini shortwave receiver. I will pick a commenter at random next Friday (September 27, 2019) and ship them their prize! (Congrats to Robert Graham who won our last giveaway).
This prize was donated by the good folks at Universal Radio.
The giveaway is open to anyone, anywhere in the world (although if international, you may be responsible for any duties/taxes paid in customs clearance).
Good luck and congratulations to Glenn Hauser and his World of Radio!
---
Do you enjoy the SWLing Post?
Please consider supporting us via Patreon or our Coffee Fund!
Your support makes articles like this one possible. Thank you!