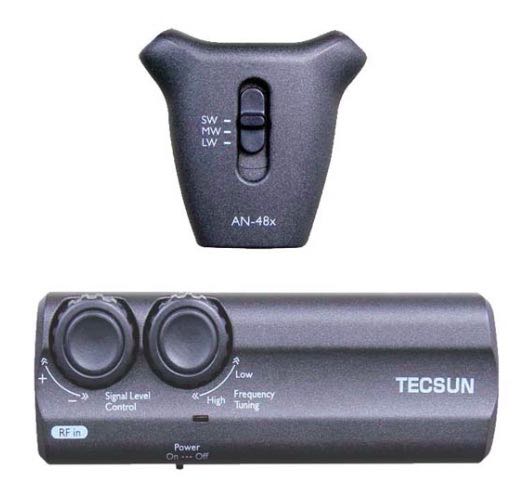 Many thanks to SWLing Post contributor, Troy Riedel, who shares a link to the new Tecsun AN-48x Active Loop Antenna at Anon-Co. Here's the description from Anon-Co:
TECSUN AN-48x is an active loop antenna for enhancing shortwave (SW), medium wave (MW/AM) and longwave (LW) reception.

Unlike previous models (DE31MS, A38-LMS) available on anon-co.com, the AN-48x is supplied with adapters to connect the antenna to BNC and RCA sockets. This greatly simplifies hooking up the antenna to TECSUN receivers like S-2000 and S-8800, while it is just as easy to use with H-501, PL-990, PL-880 and the rest of the "PL"-family.

AN-48x also works with portable radios that do not have an external antenna jack!

Effective Frequency Range

Longwave: 120 ~ 400 kHz

Medium Wave (AM): 520 ~ 1700 kHz

Shortwave: 3500 ~ 20,000 kHz

[…]
Click here to view at Anon-Co.
Anon-Co notes that they expect to launch this product in December 2019. If you happen to grab one, consider sharing your review here on the SWLing Post!