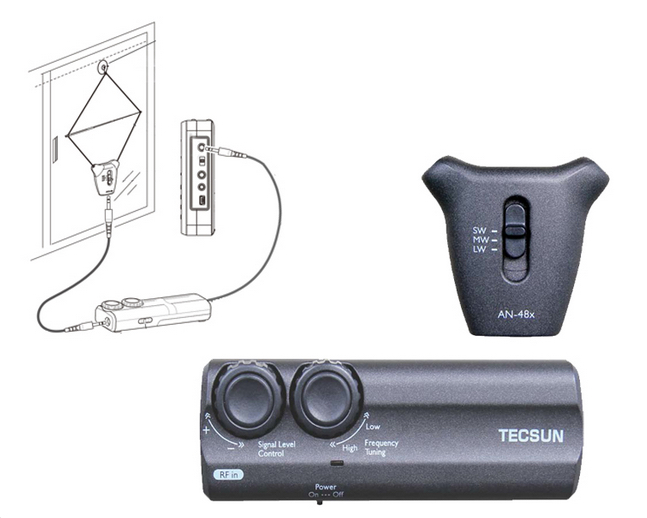 Many thanks to SWLing Post contributor, Robert Richmond, who writes:
I recently received the new Tecsun AN-48X loop antenna. I have not had much time to thoroughly test it, but I can make one immediate recommendation IMO. Replace the bundled "feedline" between the loop and controller with an actual *shielded* 1/8″ male-to-male stereo audio cable.

The bundled cable causes near-hand capacitance at the controller, potential RFI issues, etc.; at least for my received unit. The noted concerns largely corrected when replacing the bundled cable with a 6′ shielded audio cable. Tuning now works as expected, and SNR seems much improved.

I have longer 12′ shielded cables and some 1/8″ female-to-female couplers on order to eventually try longer feedlines should the need arise. I will try to drop you a line if/when I get around to testing them.
That's a sound suggestion, Robert! Thanks for sharing!