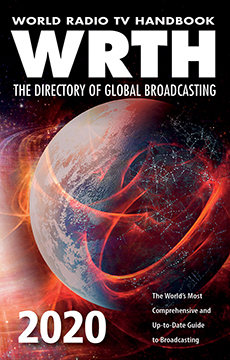 Many thanks to SWLing Post contributor, Thomas Ally, who writes:
The new World Radio TV Handbook is on Amazon.

Click here to view on Amazon (affiliate link).

Or the WRTH shop: http://www.wrth.com/_shop/
Thanks for the heads-up, Thomas. Also, I see that both Universal Radio and the Book Depository has posted the new addition on their websites.
I can't wait to check out WRTH 2020!