Several readers have written recently asking about the DRM tests we mentioned in a previous post. These tests are being sponsored by the Budapest University of Technology from June 1, 2019 to May 31, 2020–thus, they've been on the air for several months already. 
The programming, which was produced by Radio Maria, is being played in a loop–repeated over and over again. The signal is a modest 100 watts and is being transmitted via a 5/8 wavelength vertical on 26,060 kHz.
This is a low-power DRM broadcast using a very modest antenna, so I suppose it goes without saying that expectations should be in check. It's a very long-shot for those of us living outside of Europe, of course. With that said, there are a number of KiwiSDR sites nearby Budapest: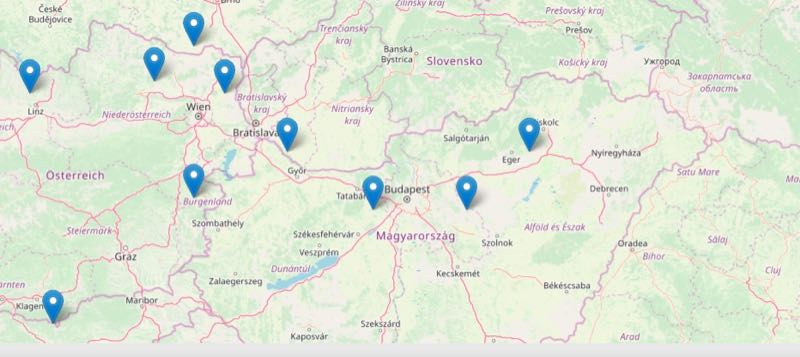 You could certainly see the distinctive DRM signal on a KiwiSDR waterfall display, but I'm not sure how you'd decode it.
KiwiSDRs do have an IQ mode, however. I am very curious if anyone has ever used a KiwiSDR to decode DRM, perhaps, using Dream? Could the KiwiSDR IQ be fed into DREAM with a virtual audio cable?
Please comment–have you ever decoded DRM via a KiwiSDR site?
---
Do you enjoy the SWLing Post?
Please consider supporting us via Patreon or our Coffee Fund!
Your support makes articles like this one possible. Thank you!