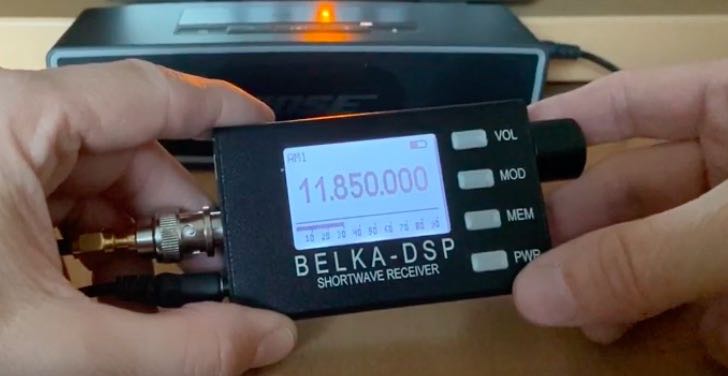 Many thanks to SWLing Post contributor, Dan Robinson, who shares the following video demonstration of the BELKA-DSP receiver by Fenu Duarte:
Click here to view on YouTube.
Thanks for sharing this, Dan.  I must admit, it seems the BELKA-DSP has some excellent receiver characteristics. I like the backlit display and the rugged, simple form-factor. It doesn't have an internal speaker, but based on Fenu's video, the audio sounds superb (especially if you're using a quality amplified speaker like Fenu).
I had planned to review the little BELKA-DSP last fall, but simply had too many in-bound review transceivers. As I knock out some of these reviews, I might have to reconsider!
Alex Buevsky kindly supplied the English language manual for the BELKA-DSP last year. If interested, click here to download the PDF.