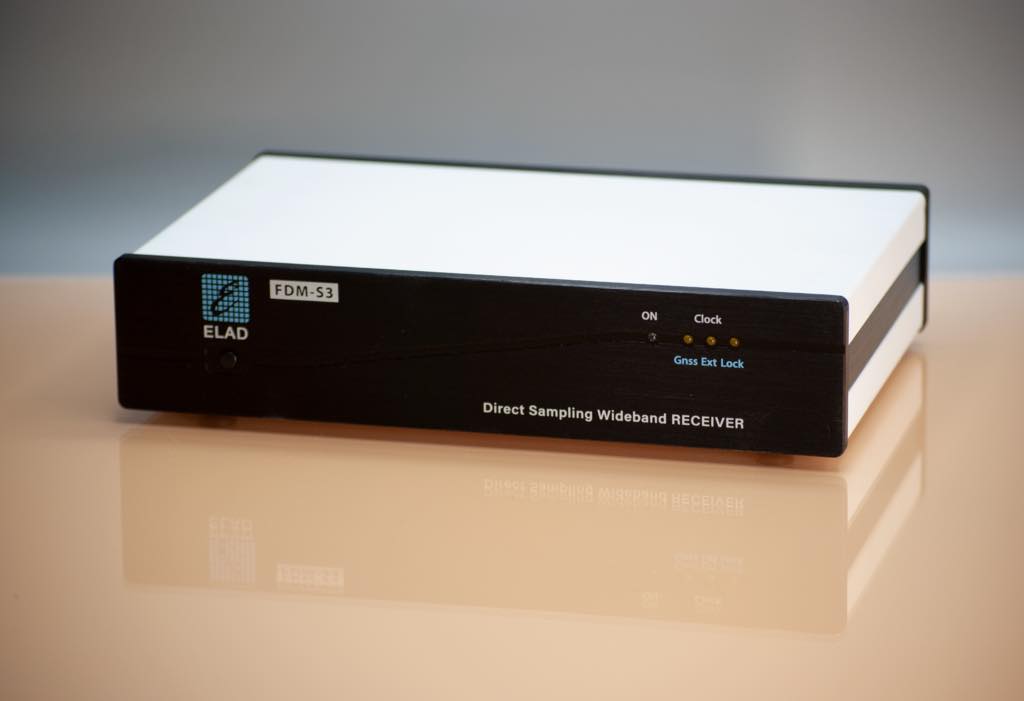 Many thanks to Paul Jones with ELAD who recently shared the following photos and specifications of the upcoming FDM-S3 SDR: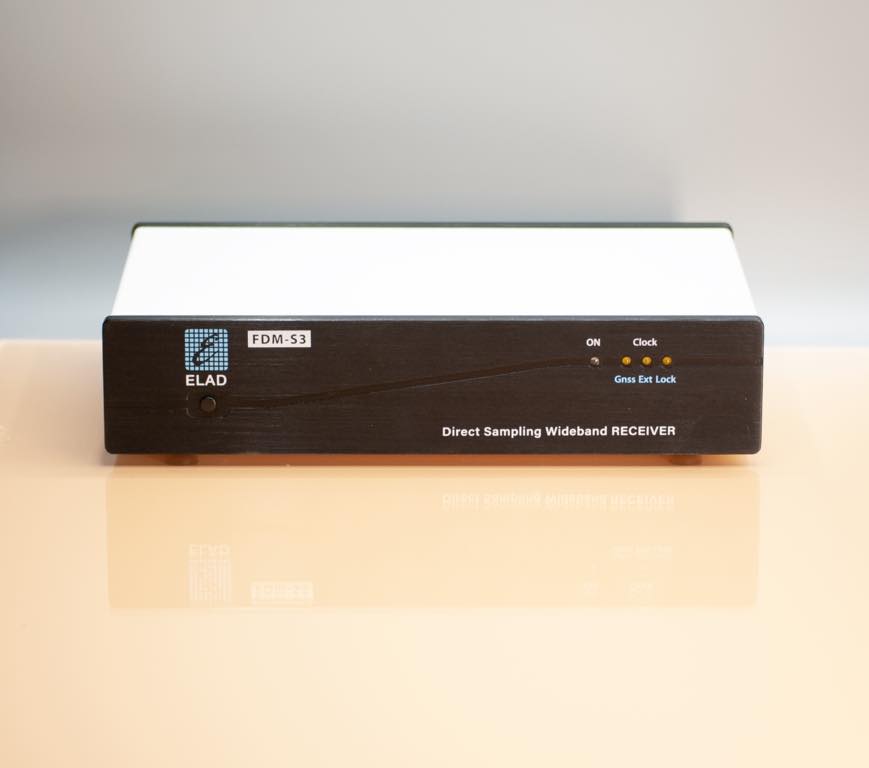 ELAD FDM-S3 Direct Sampling Wideband Receiver

JAN 2020 SPECIFICATIONS

2 switchable HF Antenna inputs direct sampling

1 VHF Antenna input direct sampling

Works with FDM-SW2 ELAD Software & SDR Console

Optional: Antenna RF input downconversion (50MHz – 2GHz preview)

Real Time I/Q Stream Bandwidth 192kHz, 384kHz, 1536kHz, 12880kHz, 24576kHz

122.88 MSPS – 98.304 MSPS 16bit A/D converter

Clock synchronized to GNSS Global Navigation Satellite System or 10MHz Ext Ref

GNSS works with GPS, GLONASS, GALILEO, BEIDOU

Auxiliary USB used to monitor GPS status or for clock firmware updates

10MHz Clock reference Output

10MHz internal standard TCXO 100ppb referenced, optional 3ppb OCXO referenced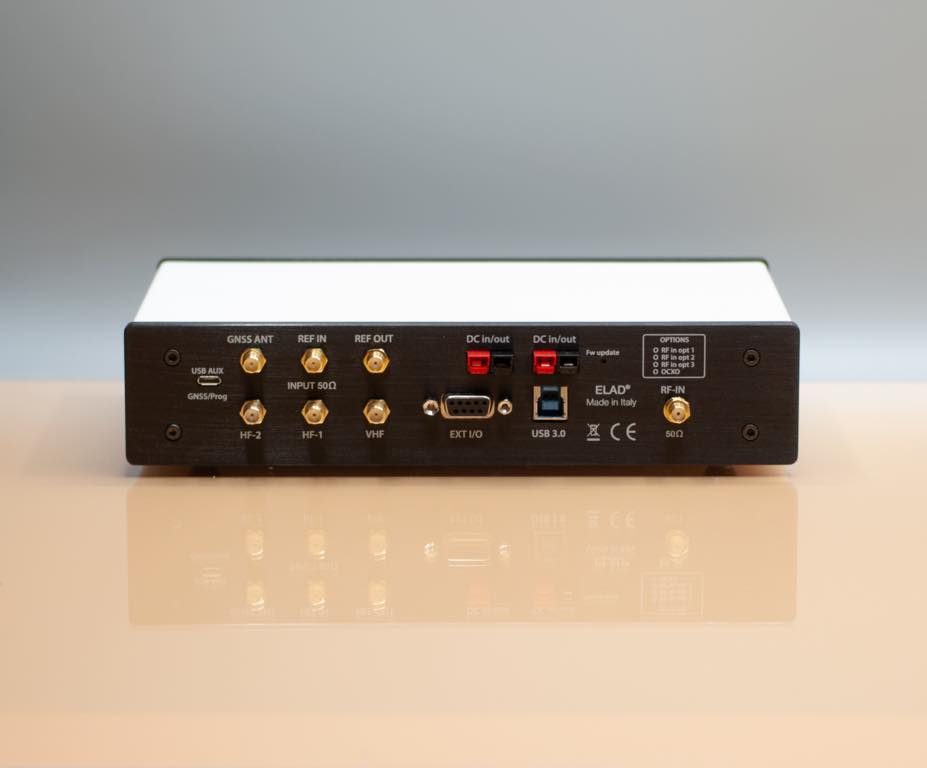 Paul notes that the price will be 949 Euro (roughly $1040 USD). No delivery updates were mentioned.
I'm a bit in awe of the maximum working bandwidth: 24.576 MHz–!
No word on availability yet, but I will post it when ELAD has a firm date. I do plan to review the FDM-S3 once it's released. Follow updates by bookmarking the following tag: ELAD FDM-S3