(Source: Elad USA)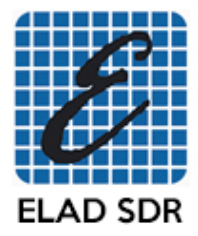 Elad USA Inc.
618 Cummings Chapel Road
Ridgeville, SC 29472 [email protected] or call 312-320-8160 (10am-6pm)
PRESS RELEASE
Elad S.R.L. Italy and Elad USA Inc.
Elad are pleased to announce the ELAD FDM-S3 is now in production and shipping to distributors world-wide.
The ELAD FDM-S3 is a 16bit state of the art Software Defined Radio, for radio enthusiasts, shortwave listeners and radio hobbyists and test labs. The S3 contains several exciting options. It will allow for reception of up to 24Mhz of bandwidth across the frequency range of 9kHz to 108Mhz as standard. (Extended range from 9Khz- 2Ghz will be available later in the year with an optional internal downconverter.)
Oscillator features:
Standard Oscillator version with TCXO 0.1ppm lockable to GPS (included) need only GPS antenna
Optional Oscillator OCXO with less phase noise and accuracy lockable to GPS. Includes GPS Antenna.
The radio can be used with Elad's famous SW-2 software or third-party software, like SDR- Console from Simon Brown.
The radio has Bias-T power on two of the three antenna ports, one for HF and one for VHF to enable items like powered LNA/Filters
Connects to PC via USB3.0 cable (supplied) and GPS can also be interrogated via UBlox software.
The radio is in production now and shipping, pre-order for USA/Canada via https://shop.elad-usa.com/sdr-radio/
or in the UK via Martin Lynch https://www.hamradio.co.uk/
or Germany via http://www.wimo.com/
or direct from the Elad Factory http://www.eladit.com
For Release 09/14/2020