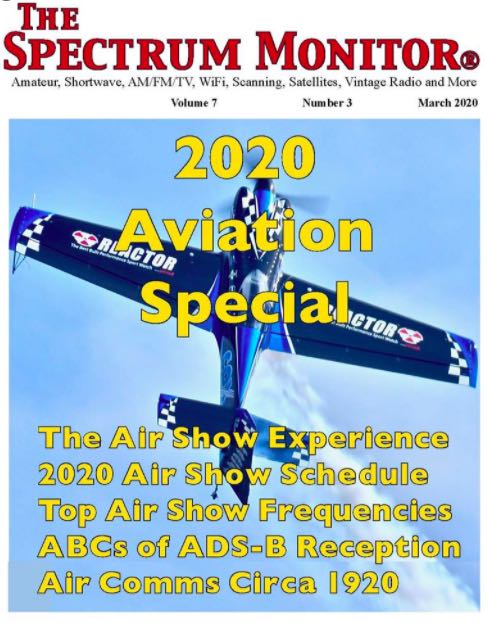 While most of us across the planet are sheltering at home due to the C-19 pandemic, we have a little extra time to catch up on reading.
I subscribe to (and write features for) a number of radio publications, but the best bargain on the planet must be The Spectrum Monitor Magazine (TSM).
Issues of TSM are a mere $2 each if you purchase an annual subscription ($24). Don't care for an annual subscription? You can buy issues á la carte–preview an issue on the TSM website then purchase it for $3.
As a writer, I love TSM because 1.) they cover an impressive variety of radio topics and 2.) there is no real word limit on articles. I can take my readers on a truly deep-dive into a review or topic and not have to worry that portions will be cut to meet page margins for print. As long as content is relevant and informative, TSM keeps it.
In addition, TSM is published as a PDF which means it can be read with any computing device–desktops, laptops, tablets, eReaders, and smart phones. There's no need to load a proprietary publisher app–it's a truly portable electronic issue. PDFs are also the easiest of all formats to print at home if you want to archive a paper copy of an article or entire issue.
If you haven't subscribed to TSM before, you may be especially interested in their annual archives. I recently discovered you can purchase an entire year of archived issues for $12…that's only $1 per issue!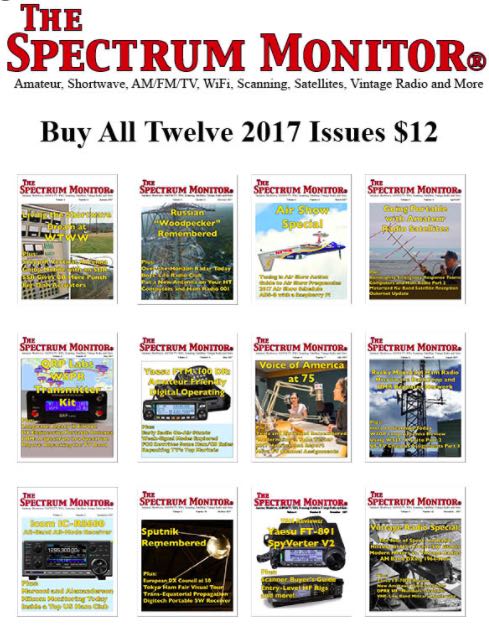 Check out the annual archives in the left sidebar of the TSM website.  When you click on a year, you can browse an index of all topics and features before making your purchase. The $12 price is valid for the 2014-2017 years.
TSM Publisher and Managing Editor, Ken Reitz (KS4ZR), has done a fabulous job collecting a group of writers who are not only experts in their respective fields, but are effective writers as well. These two qualities do not always go hand-in-hand.
At $24 ($2/issue) per year, I think TSM is one of the best radio bargains out there. While you're sheltering at home, why not explore the full spectrum of radio via TSM?