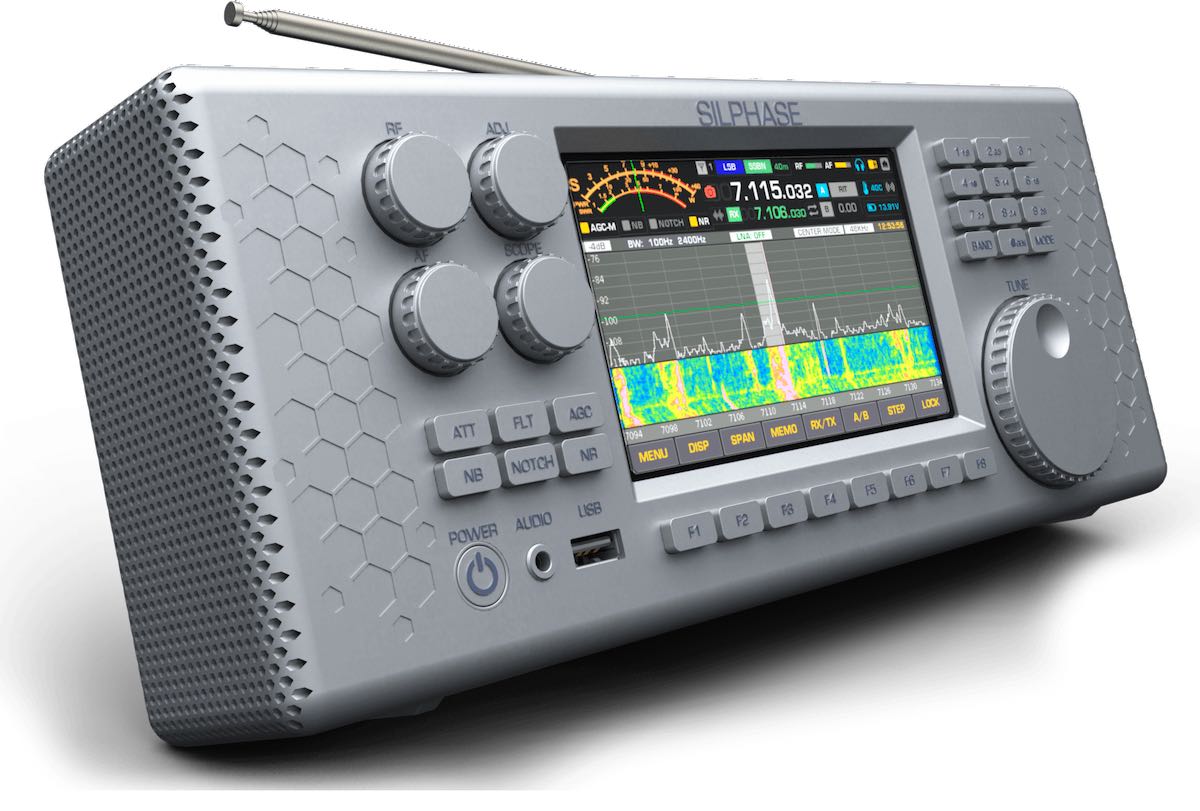 We're starting to get a little more info about the recently posted Silphase R1 SDR receiver. At this point, the radio isn't in production and is obviously only in a prototype stage so there are a lot of question marks–including if it'll ever come to fruition. The pandemic is obviously not an ideal time to launch and produce a new high-end radio. I, for one, certainly hope they do!
Many thanks to SWLing Post contributor, Mark Hirst asked Silphase about R1 external antenna support and power options. A Silphase representative replied:
"We are constantly redesigning the rear panel receiver Silphase R1, so we
can say for sure that there are 4 connectors – antenna F-type connector,
12.6 V power/charging, RJ-45 and USB"
And thanks to SWLing Post contributor, Paul, who received the following info from Silphase:
You can watch real videos on our YouTube channel.
Sample videos:
Click here to view all of the videos on the Silphase YouTube channel.
As we learn more about the Siplase R1, we'll publish it on the Post with the tag: R1.