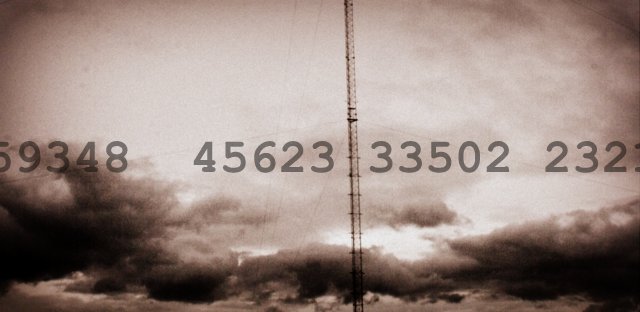 Radio Waves:  Stories Making Waves in the World of Radio
Because I keep my ear to the waves, as well as receive many tips from others who do the same, I find myself privy to radio-related stories that might interest SWLing Post readers.  To that end: Welcome to the SWLing Post's Radio Waves, a collection of links to interesting stories making waves in the world of radio. Enjoy!
Many thanks to SWLing Post contributors Ron, John (K5MO) and the Southgate ARC for the following tips:
---
Did a broken random number generator in Cuba help expose a Russian espionage network?
I picked up the new book Compromised last week and was intrigued to discover that it may have shed some light on a small (and rather esoteric) cryptologic and espionage mystery that I've been puzzling over for about 15 years. Compromised is primarily a memoir of former FBI counterintelligence agent Peter Strzok's investigation into Russian operations in the lead up to the 2016 presidential election, but this post is not a review of the book or concerned with that aspect of it.

Early in the book, as an almost throwaway bit of background color, Strzok discusses his work in Boston investigating the famous Russian "illegals" espionage network from 2000 until their arrest (and subsequent exchange with Russia) in 2010. "Illegals" are foreign agents operating abroad under false identities and without official or diplomatic cover. In this case, ten Russian illegals were living and working in the US under false Canadian and American identities. (The case inspired the recent TV series The Americans.)

Strzok was the case agent responsible for two of the suspects, Andrey Bezrukov and Elena Vavilova (posing as a Canadian couple under the aliases Donald Heathfield and Tracey Lee Ann Foley). The author recounts watching from the street on Thursday evenings as Vavilova received encrypted shortwave "numbers" transmissions in their Cambridge, MA apartment.

Given that Bezrukov and Vaviloa were indeed, as the FBI suspected, Russian spies, it's not surprising that they were sent messages from headquarters using this method; numbers stations are part of time-honored espionage tradecraft for communicating with covert agents. But their capture may have illustrated how subtle errors can cause these systems to fail badly in practice, even when the cryptography itself is sound.[…]
From today, Thursday, Sept 24, the RSGB are allowing Full amateur radio online exams to be booked. All 3 levels of exam required to get a HAREC certificate can now be done completely online

Potentially this could mean amateurs in other countries could take the RSGB online exams, get their HAREC certificate and then apply for an amateur licence in their own country. This would be beneficial in those countries where provision of local exams is virtually non-existent.

Currently there is a 4-5 week backlog for amateur radio exams, the next available exam slots that can be booked are at the end of October.

You can book online UK amateur radio exams at
http://www.rsgb.org/exampay

Details of onlne amateur radio training courses are at
https://rsgb.org/main/clubs-training/for-students/online-training-resources-for-students/
The wartime BBC was involved in a range of top secret activities, working closely with the intelligence agencies and military.

by Professor David Hendy

As well as making programmes for the public, the wartime BBC was involved in a range of top secret activity, working with closely with the intelligence agencies and military. Here, newly-released archives lift the veil on the broadcaster's role in this clandestine world of signals, codes, and special operations.

It's always been known that just before the war began in September 1939, the BBC's fledgling television service was unceremoniously shut down for the entire period of the conflict.

What's less well-known is that, far from being mothballed, the television facilities of Alexandra Palace were carefully kept ticking-over by a small team of engineers – and that the transmitter which had supposedly been silenced for reasons of national security was soon sending out its signals again.

From May 1940, Alexandra Palace's 'vision' transmitter was being tested for its ability to jam any messages passing between tanks in an invading German force. The following year, its sound transmitter was being deployed for something called 'bending the beam'. One of the BBC's engineers who remained on site was Tony Bridgewater:[…]
Issue 18 September 2020 of the RSGB newcomers publication RadCom Basics is now available online for members

RadCom Basics is a bi-monthly digital publication for RSGB Members that explores key aspects of amateur radio in a straightforward and accessible way.

In this issue:
• Magnetic loop antennas
• Metal bashing
• Station maintenance

Read the latest issue at
https://rsgb.org/main/publications-archives/radcom-basics/
---
Do you enjoy the SWLing Post?
Please consider supporting us via Patreon or our Coffee Fund!
Your support makes articles like this one possible. Thank you!