In my earlier article, I introduced the Co-Channel Canceller, a unique feature in AirSpy's SDR# program for the benefit of medium wave DXers.
Now only a day later, software author and AirSpy founder Youssef Touil expands the toolset of Co-Channel Canceller with I.F. Offset and Channel Bandwidth controls.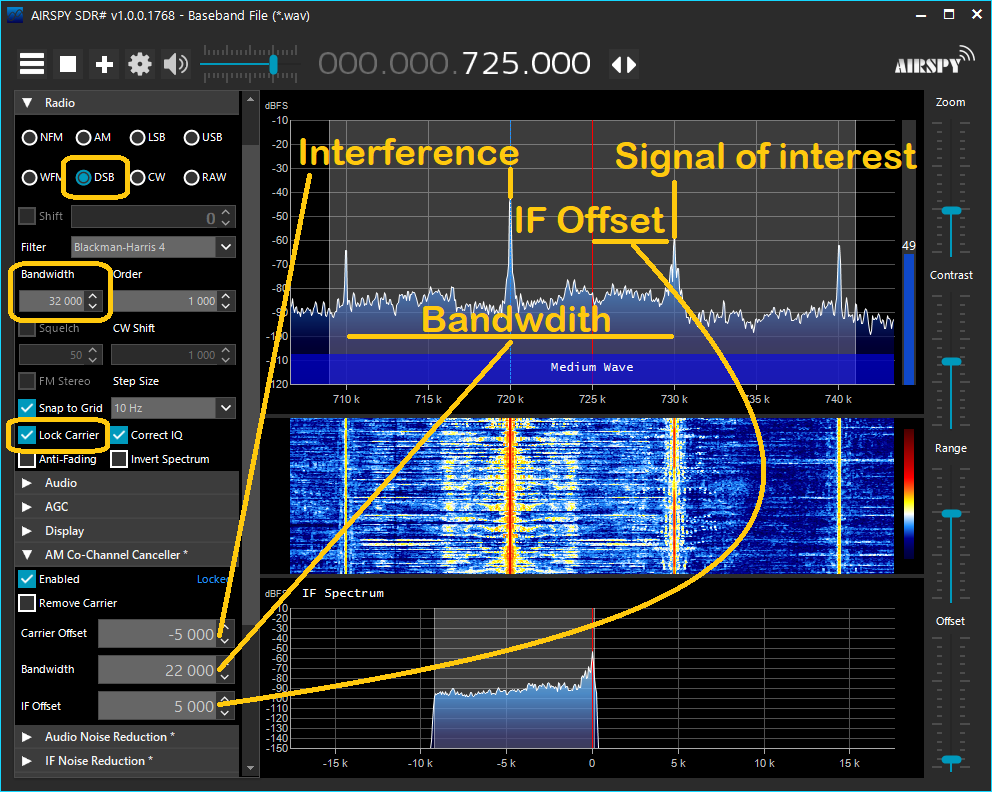 To download this latest release, click here to go to AirSpy's downloads page.
It's my hope that AirSpy will publish a tutorial or YouTube video(s) with step-by-step examples to help with using this unique feature. Until then, it's certainly fun to try!
Guy Atkins is a Sr. Graphic Designer for T-Mobile and lives near Seattle, Washington.  He's a regular contributor to the SWLing Post.