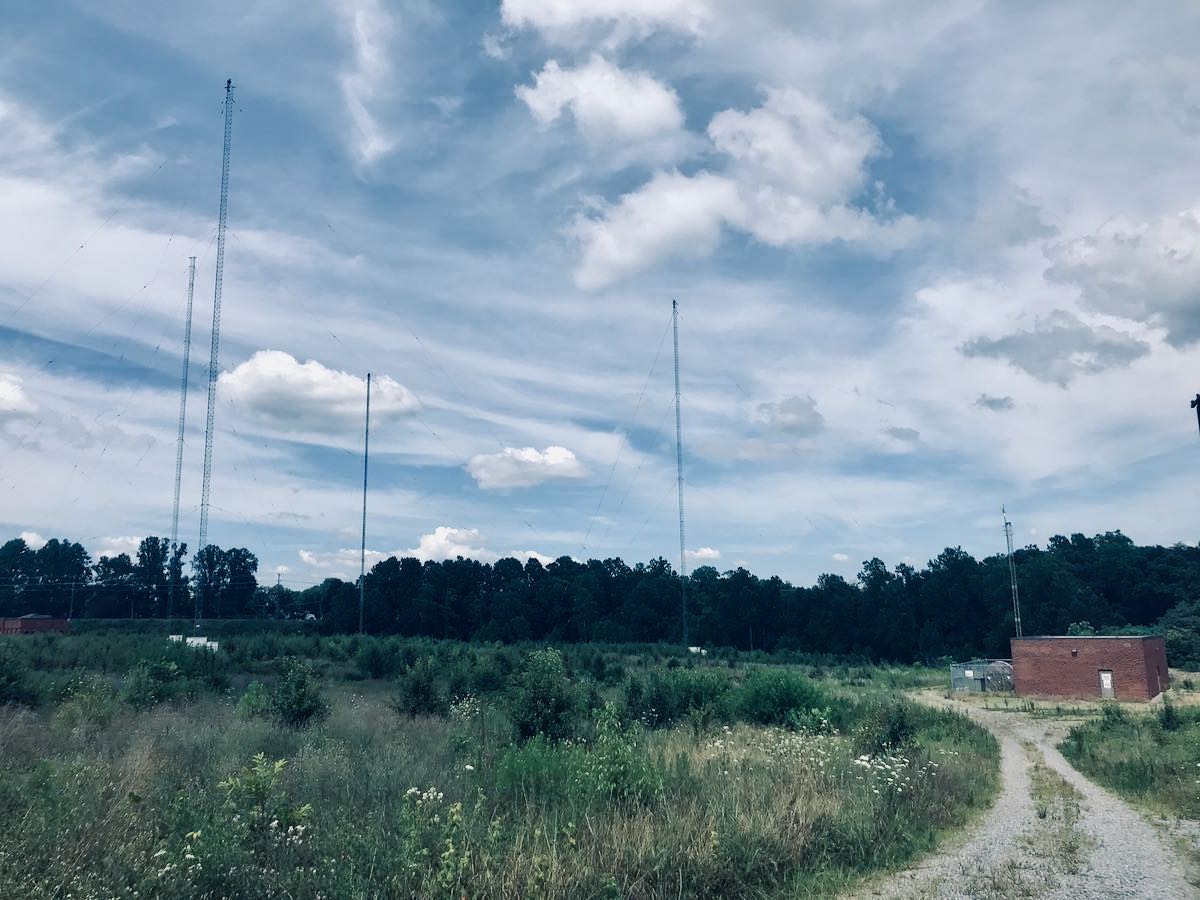 Radio Waves:  Stories Making Waves in the World of Radio
Because I keep my ear to the waves, as well as receive many tips from others who do the same, I find myself privy to radio-related stories that might interest SWLing Post readers.  To that end: Welcome to the SWLing Post's Radio Waves, a collection of links to interesting stories making waves in the world of radio. Enjoy!
Many thanks to SWLing Post contributors Grayhat, David Iurescia, Bill Hemphill, Harald Kuhl, and Troy Riedel for the following tips:
---
For the past 15 years, Ham Radio's Mega-Focus on Receiver Dynamic Range (DR3) has resulted in the community ignoring other factors that are just as important to receiver performance.
Even though our receivers have made a quantum leap in performance in important parameters such as DR3, RMDR, etc., On-The-Air Reception has gotten worse.
Unless used at a multi-transmitter site, today's typical user won't detect a difference in the receiver performance between a radio with 90 dB DR3 and a radio with 110 dB DR3. That's because Receiver Performance is not the limiting factor.[…]
World Amateur Radio Day 18 April 2021 (IARU REGION 2 Newsletter)
World Amateur Radio Day (WARD) is an opportunity to celebrate the many accomplishments and contributions of amateur radio to the communications technology revolution which has dramatically impacted the daily life of virtually everyone on the planet. Many of these technologies and techniques started as experiments, not by governments or commercial enterprises, but by radio amateurs.
WARD 2021 commemorates the 96th anniversary of the International Amateur Radio Union's founding in 1925, where amateurs first met in Paris to band together to give voice to these early experimenters to national governments and international bodies representing all radio amateurs.
The almost universal adoption of mobile technology created ever increasing demand on a finite resource, the radio spectrum. Access to useable spectrum is the fundamental base on which amateur radio was built and continues to be developed. As a result, amateur radio is very different than decades ago. Embracing new technologies and techniques has greatly expanded what amateur radio is and opened further possibilities as to what it could be. The proliferation of technology also means that the ongoing experimentation and innovation in electronics, radio frequency technique and radio wave propagation is no longer only the traditional realm of the radio amateur but also includes university research satellites, the "maker" community, and other non-commercial experimenters: citizen scientists.
Looking ahead, this ongoing evolution of the telecommunications ecosystem makes it clear that the national Member Societies of the IARU and IARU itself must also continuously change and adapt. A century later, the future possibilities are as exciting as ever.
Celebrate World Amateur Radio Day. The pandemic and more localized natural disasters continue to demonstrate the value of ordinary citizens as technically skilled contributors to society. The original social network is robust. Expose someone new to amateur radio (properly distanced), get on the air and contact the many special event stations, on HF, VHF, or satellite.
From SWLing Post contributor Bill Hemphill:
"I have run across an interesting set of audio interviews that were done by Aaron Castillo of kpcradio.com. This is an internet based radio station of Pierce College in California.

Aaron did a series of audio interviews in the fall of 2020 called Electronic Echoes. See following link:
https://kpcradio.com/author/aaron-castillo/
Horgen/Switzerland, Erlangen/Germany: Starwaves, a developer and distributor of receiver technologies centered around the digital broadcast standard DRM (Digital Radio Mondiale), joined forces with Fraunhofer IIS, a leading supplier in the field of broadcast encoder and receiver components for DRM, to develop an Android app that allows DRM reception on mobile devices. Starwaves enables Android phones and tablets to receive entertainment, text information, and emergency warnings via DRM Digital Radio – without costly data plans, independent from cell phone network availability, and based on innovative Fraunhofer technology.
Digital Radio Mondiale (DRM) is the digital successor standard to the classic AM and FM radio services. In many parts of the world, terrestrial digital radio broadcasts are already an important and trusted source of entertainment and information. They do not require monthly payments and work reliably even if there are no cell networks available. Radio reception with mobile phones and tablets combines the mobility and flexibility of these devices with the benefits of free-to-air radio services.
Starwaves has been active in the field of DRM radio receivers for many years. The "STARWAVES DRM SoftRadio" app was developed in close cooperation with Fraunhofer IIS. Its goal is to ensure easy access to innovative DRM radio services for everybody. It is available from now in the Google and Amazon Android app stores. The app provides listeners with access to all the essential features of the DRM digital radio standard, across all transmission bands from DRM on long wave to FM band and VHF band-III.
Fraunhofer IIS is a significant co-developer of core digital radio technologies. This includes the innovative xHE-AAC audio codec, which provides high audio quality at lowest data rates, as well as the Journaline application, which gives radio listeners access to news, the latest sports updates, local weather forecasts, travel tips, and even radio schooling services without requiring internet access.
The app also supports many more DRM features such as the Emergency Warning Functionality (EWF), image slideshows, station logos, and service descriptions including Unicode support for worldwide application. To provide all these services, the app only requires a standard off-the-shelf SDR RF dongle that is attached to the device's USB port.
"We are proud to launch the world's first low-cost full-featured DRM digital radio reception solution for mobile devices, developed in close partnership with Fraunhofer IIS. Now everybody can easily upgrade their existing mobile phone and tablet to enjoy DRM digital radio with its undistorted audio quality and advanced features including Journaline," says Johannes von Weyssenhoff, founder of Starwaves.
I order to meet the needs of everyday radio listeners and to clearly separate this app from the engineering-driven approaches of the past, usability was a primary development objective from day one. With only a few clicks on the clutter-free interface, users select their preferred radio service, navigate through the clearly structured menus, and gain instant access to the various advanced information services that DRM provides. By supporting multiple user interface languages, the app ensures optimized usability in many countries around the globe.
About STARWAVES
Found in 2005 in Bad Münder, Lower Saxony/Germany, Starwaves had set its focus on the development and distribution of receiver technologies around the digital broadcast standard DRM (Digital Radio Mondiale). As far back as 2003 after both organizations, the DRM Consortium and the WorldDAB Forum, had expressed their appeal to the industry at IFA in Berlin to develop and produce multi-standard receivers compatible with both their systems, Starwaves developed its model "STARWAVES Prelude", the world's first DRM-DAB receiver and presented it at CeBIT 2004 in Hanover. In 2006 Starwaves was again in the headlines with the "Carbox": It was the world's first automotive DRM-DAB receiver which then was produced in volumes and enjoyed by lots of listeners worldwide – including many DXers thanks to its excellent analogue Short-Wave capabilities as well.
Since 2008 Starwaves moved its focus to Africa where it developed and tested an innovative approach of broadcasting community television in the L-Band with DVB-T2 in cooperation with ICASA – another world premiere. After DRM was chosen the national standard in India in 2012 Starwaves relocated its headquarters to Switzerland and started developing a new generation of DRM receivers.
Starwaves also initiated Africa's first DRM trial in the FM Band in Johannesburg/South Africa and completed it with local and international partners. The trial report contains valuable discoveries regarding the feasibility of DRM for community radio which guided the South African government to adopt DRM in the FM Band for community radio and secured the report becoming an internationally recognized piece of standard literature, recently endorsed by ITU. Today, Starwaves offers various DRM receivers and broadcast solutions for consumers and the professional broadcasting industry.
For more information, contact [email protected] or visit www.starwaves.com/de/starwaves-drm-softradio
Ten more local BBC radio stations are turning off their Medium Wave transmitters for good this year.
BBC Essex, BBC Radio Cambridgeshire, BBC Radio Devon, BBC Radio Leeds, BBC Radio Sheffield, BBC Hereford & Worcester, BBC Radio Stoke, BBC Radio Lancashire, BBC Radio Ulster and BBC Radio Foyle will be FM and digital only in May and June 2021.
In addition, BBC Radio Wales and BBC Radio Gloucestershire will reduce AM coverage.
The BBC's intention to close MW transmitters was first announced ten years ago in 2011.[…]
---
Do you enjoy the SWLing Post?
Please consider supporting us via Patreon or our Coffee Fund!
Your support makes articles like this one possible. Thank you!