Many thanks to SWLing Post contributor, Roseanna, with Radio Northern Europe International who shares the following announcement:
---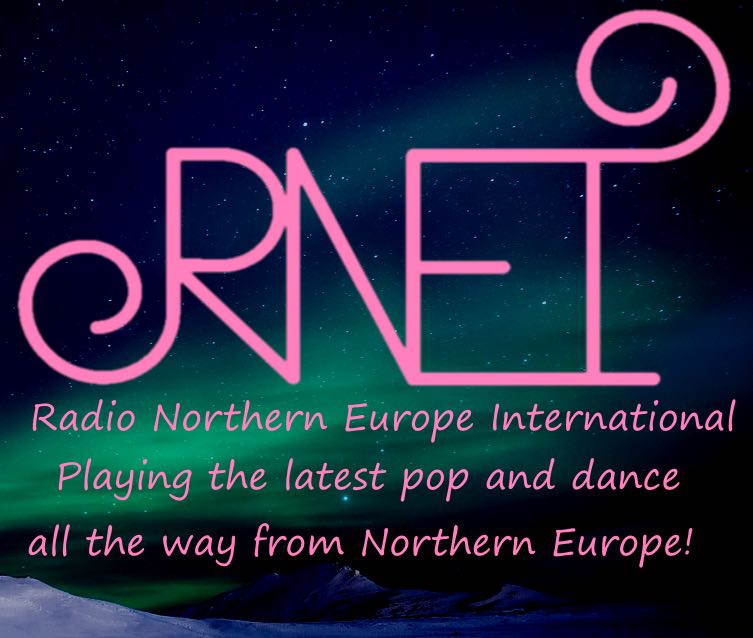 Hei alle sammen,
We've been continuing to write your QSL cards and we're now sending them within 2 months of receipt of your emails!
Just like the last few months, we've split the broadcasts into 3 versions;
• WRMI & On-Demand Version: RNEI 19 + RNEIxtra (Mammas Mest Metal & Stephen's feature) + HamDRM.
• Channel 292 & Radio Onda version: RNEI 19 + HamDRM + This is an Express Music Show.
• World FM version: RNEI 19 only.
RNEI #19 is packed full of great music including:
• The show starting with some Icelandic Rock
• Cindy Chiche
• A really pretty song from Døssi
• Spooky vibes in our traditional pick from Gyda
• Scandipop.co.uk's fantastic song of the month that has some Sámi Lyrics!
• Some MFSK64 embedded in two parts of our dance mix at the end of the dance mix!
The 4th show of Mamma's Mest Metal will bring some amazing symphonic metal this month, it's an amazing genre and some of Mamma's picks this month are fantastic!
Stephen is bringing us a feature on the Scottish artist Julie Fowlis with some really beautiful songs and, lastly, YH brings us another fantastic episode of This is an Express Music Show.
Daz has coded some HamDRM data for you to have a go at decoding too!
You can use EasyDRF, Easypal & WinDRM on Windows (or Wine in Linux) and QSSTV & TRXAMADRM on Linux. We recommend against Easypal due to some security flaws we've noticed and WinDRM because it's an older version of EasyDRF.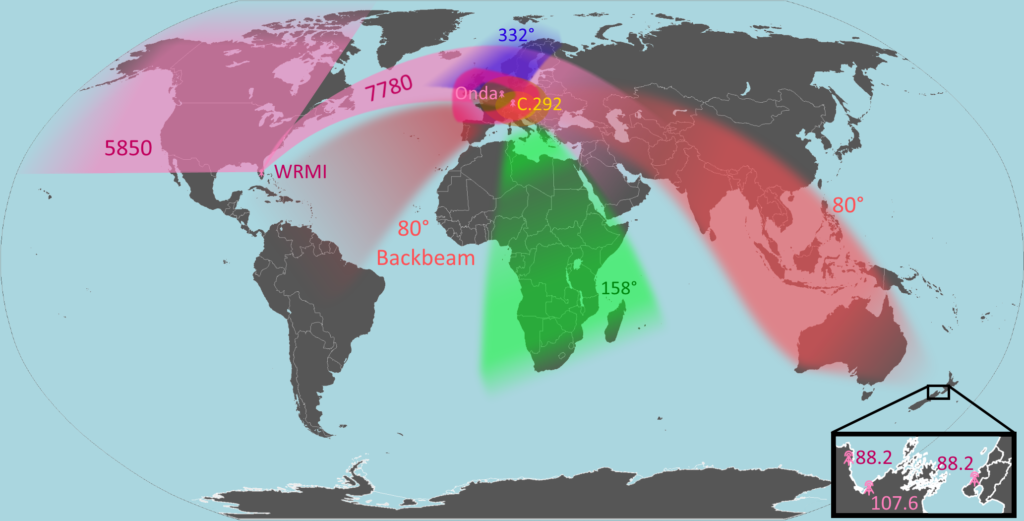 We have found that 158° has a good signal in South Eastern and Northern Europe, 80° has a signal in Brazil and surrounding areas as well as Portugal & Spain and 332° is good between Ukraine and Italy. These happen because there is some backbeam with these directional antennas so give them a go and see what happens!
Also keep an eye on our announcements for extra broadcasts!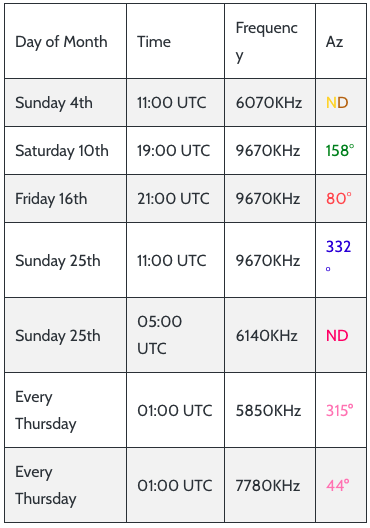 If you miss the show you can always catch up on demand and, if you prefer to only hear our music, we have Spotify Playlists of each show usually published after the first broadcast!
Wishing you well,
Roseanna