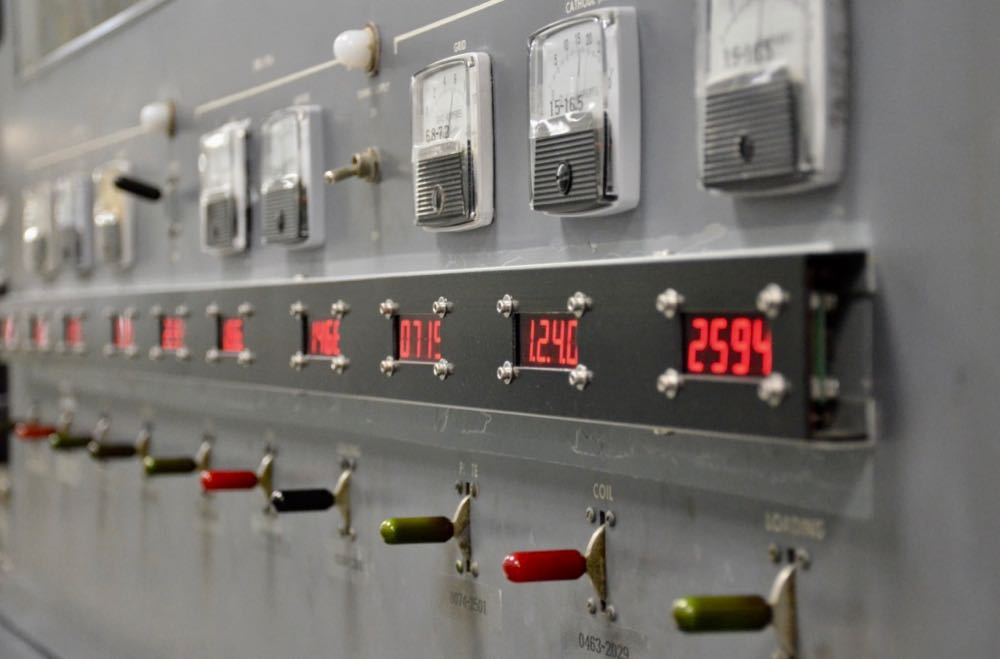 Radio Waves:  Stories Making Waves in the World of Radio
Because I keep my ear to the waves, as well as receive many tips from others who do the same, I find myself privy to radio-related stories that might interest SWLing Post readers.  To that end: Welcome to the SWLing Post's Radio Waves, a collection of links to interesting stories making waves in the world of radio. Enjoy!
Many thanks to SWLing Post contributors Wilbur Forcier, Dan Van Hoy, and the Southgate ARC for the following tips:
---
The spread of 5G mobile communications technology is creating new problems for the US military.
Compromised networks could give adversaries an opportunity to monitor and attack US personnel.
In an increasingly interconnected world, the US military is facing new challenges in old stomping grounds.
Even though the US isn't at war with China, competition with Beijing is already raging, and conventional and special-operations troops deployed around the world are exposed, either directly or through proxies, to Chinese technology that could hinder them in a conflict.
The worst offender is 5G, the same mobile communications technology ordinary people use or will be using in the future.
[…]However, Chinese firm Huawei – which is suspected of stealing its 5G technology from a Canadian firm through cyberattacks – has been deploying its 5G technology worldwide.
Given China's peculiar national security laws, which require individuals and companies to cooperate with the Chinese security services, any Huawei technology around the world is a potential threat to privacy and national security. Through Huawei, Beijing could spy on or disrupt infrastructure and operations during peace or war.
Governments have realized the danger and have been banning Huawei from their networks. The British government did so in 2020, and the US Federal Communications Commission designated Huawei a national security threat in 2021, following several Chinese cyberattacks.[…]
The severity of the global computer chip shortage has broadcast equipment manufacturers finding creative ways to manage supply channels while trying to meet product demand.
Despite the semiconductor shortages, people in the radio technology marketplace who spoke with Radio World say products are still being shipped, with mostly minor delays, thanks to prior planning. Equipment suppliers said they hope the semiconductor shortage will ease soon, perhaps by early 2022.
The pandemic has disrupted global supply chains for integrated circuits since early 2020, as factories closed and transportation was delayed. Surging demand for motor vehicles and other consumer electronic products, prompted in part by economic stimulus measures, have exacerbated the situation.
While some suppliers were reluctant to discuss workflow issues for this story, others confirmed that their difficulty in sourcing components has worsened in recent months. Broadcasters are primarily seeing delays on computers and computer-based audio gear, sources said, but even transmitter delivery dates are being affected in some instances.
The scarcity of chips has had an impact on HD Radio. General Motors this summer decided to exclude HD Radio on certain pickup truck models in the 2021 and 2022 model years.[Continue reading…]
As a small child, my grandmother and mother both watched several "soap operas," including the Secret Storm. The opening of Secret Storm showed violent waves crashing on the shoals, something I'd never seen being raised in Middle Georgia. My grandmother especially used to flinch and react to the plot-line drama there, something that I took note of even if to laugh to myself as a small boy.
The underlying theme was there was undetected turbulence in the offing, denied by those benefiting from things staying put as they are and have been. But all were impacted none the less when the waves of change ultimately pounded the rocks where many sailors during the great sailing days of yore and asleep at the wheel ran aground.
The Secret Storm has been one of my go-to metaphors for periods of rapid change. This is where social institutions are altered because of changing demographics among the individuals who participate in the organizations making up the institution itself. This is certainly one of those times in amateur radio!
A demographic storm is approaching CW contesting in the ARRL Sweepstakes Contests.
It may be a rapid change in all CW and Phone contests. Those in power in the institution don't see the coming storm of demography because it's slow-acting…until it's not…and more immediate fish are there to fry. One can see "secret storms" in various times and places. Some get attention. Others do not.
But this "storm" is largely secret for at least two reasons. Until this path-breaking study of the best available data, no one has reported on the generational patterns of major contest participation. Many hams have speculated on it but there has been no systematic empirical data until now. Another is that those who are the most successful in today's contest formats, as well as those who govern them, tend to take a blind-eye toward anything negative or indicative of change to the "only positive contesting spoken here" ideology. Read the relevant amateur radio magazines objectively for the evidence.
But the facts describing this demographic storm are undeniable. Here is why.[Continue reading at the K4FMH blog…]
The ARRL Board of Directors has formally endorsed a proposed program calling on ARRL to cover the $35 application fee for license candidates younger than 18 years old. The FCC is not expected to implement the $35 application fee schedule until sometime in 2022.The Board approved the 'Youth Licensing Grant Program' at its July meeting in Hartford, Connecticut.
The program concept, first raised at the Board's annual meeting in January, was reviewed by an ad-hoc committee, which expanded the scope of the original motion by ARRL Southeastern Division Director Mickey Baker, N4MB.
Goals of the Program include expanding the reservoir of trained operators, technicians, and electronics experts within the amateur radio community, and removing a financial obstacle to young people who wish to acquire an amateur radio license, as a means of encouraging potential careers in science, technology, engineering, and mathematics.
Under the program, ARRL would cover a one-time $35 application fee for each qualified candidate who passes one or more amateur radio exams taken on the same day at a single examination session. Tests would have to be administered by a Volunteer Examiner (VE) team working under the auspices of the ARRL Volunteer Examiner Coordinator (VEC). Qualified candidates also would pay a reduced exam session fee of $5 to the ARRL VEC.
The new program also would "enhance ARRL's position as the leader in volunteer testing," the Board motion said. "The Board believes that the recruitment and training of young amateur radio operators is a necessary and proper mission of the ARRL, and that subsidization of the $35 fee will reduce the number of new amateurs that otherwise would be lost from these groups," the Board said.
The Board said ARRL Headquarters staff would determine the method of qualifying applicants and instruct VE teams, giving the teams flexibility to determine that a candidate is eligible for reimbursement in the absence of documented proof. The Board envisioned that the VEC would pay the FCC directly. The new program initially would serve up to 1,000 new license applicants younger than 18 years old.
The motion gave ARRL staff "complete latitude" to determine how payment is delivered to the FCC or to reimburse eligible applicants. This program length is indefinite; it may be renewed or terminated by the Administration and Finance Committee or by the Board of Directors. The motion carried with applause from Board members.
Source: http://www.arrl.org/news/view/arrl-board-establishes-program-to-cover-initial-fcc-license-fee-for-young-applicants
ARRL has responded to an Orlando, Florida, news story on August 23, 2021 by WFTV Channel 9 alleging a radio amateur was told to remove his antenna by the management of his subdivision following a complaint made by a neighbor.
"The news story appears to stem from a 2-year-old complaint from a neighbor who believed her insulin pump had malfunctioned due to the radio amateur's operations 'a few doors down,'" said ARRL Laboratory Manager Ed Hare, W1RFI."The story is lacking any details or timeline, so I contacted the radio amateur involved for information, and volunteered ARRL's assistance."
Hare explained that medical devices such as insulin pumps are regulated by the US Food & Drug Administration (FDA) specifically for electromagnetic compatibility (EMC) purposes and are expected to be capable of operating in all the RF environments likely to be encountered by consumers. FDA published guidance for its staff and industry defines EMC with respect to electrically powered medical devices "as the ability of a device to function safely and effectively in its intended electromagnetic environment, including immunity to electromagnetic disturbance (interference)." FDA review of EMC information submitted with a device for approval "is based on the risk associated with EMC malfunction or degradation of the device under review, as well as the use of appropriate FDA-recognized standards or appropriate consensus standards."
Hare noted there is an FDA recall for the model number of the insulin pump in question, in approximately the same time frame. "But with so few details, there is no way of knowing whether that recall applies to the serial number used or whether the exact unit has the mechanical defect indicated in the recall notice that could cause the malfunction," explained Hare.
It also became apparent that there is no actual evidence connecting the amateur's transmissions to operation of the insulin pump. Hare was told that the amateur agreed to run tests to establish whether there was a cause and effect, but the neighbor declined.
Hare commented, "While there are no requirements for a radio amateur to stop transmitting due to alleged interference to a non-radio device, the preferred path with any complaint is for neighbors to work together."
---
Do you enjoy the SWLing Post?
Please consider supporting us via Patreon or our Coffee Fund!
Your support makes articles like this one possible. Thank you!