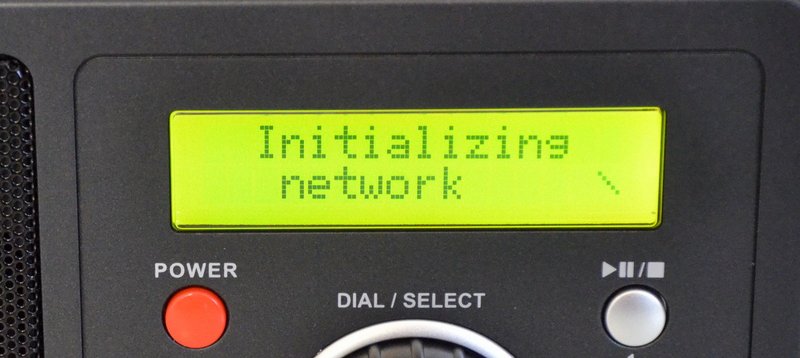 Many thanks to a number of SWLing Post readers who've informed me that their Reciva-based WiFi radios may be on their last legs.
I've gotten a number of messages from WiFi radio owners who note that when they try to tune to a WiFi radio station, their radio now displays the following message:
"Reciva Gateway not responding"
Reciva originally announced that their services would close permanently on January 31, 2021. That date was then pushed out to April 30, 2021, after pressure from WiFi radio manufactures like C.Crane and Grace Audio.
April 30th came and went, though, and there was no change. Many here have been commenting since that date feeling pretty happy their radios were still working.
It appears that at some point on September 13th or 14th, 2021, the service finally shut down.
Many WiFi radio owners performed a hack on their radios which essentially circumventing the Reciva aggregator before the announced closure on April 30, 2021. Later, we learned that radios with Reciva chips might require a periodic token refresh to keep the radio functioning properly. Contacts within the industry confirmed the use of a token system, however no one verified that it would effectively brick-up a radio post-Reciva.
SWLing Post contributor, Mark, wrote this morning noting that he had not completed the Reciva server workaround and had received the "Reciva Gateway not responding" message. He added:
After playing around with my CCWiFi2 I'm noticing odd behavior now that the Reciva Gateway is down.
The volume control is much slower to respond to volume setting changes as compared to normal. Additionally, and more importantly, it seems the presets might re-assign themselves to different buttons; I have lost two of them already.
I think it wise to operate the radio slowly and carefully. It might be best to avoid making quick preset selections and wait for the preset to load completely until another preset is selected.
Generally, the radio seems to be operating slower than normal; that's the feeling I am having with mine.
Thanks for the feedback, Mark.
Reciva radio owners: please share your experience here in the comments section.
We're particularly interested if those who performed the Reciva server workaround are still able to use their radios moving forward.