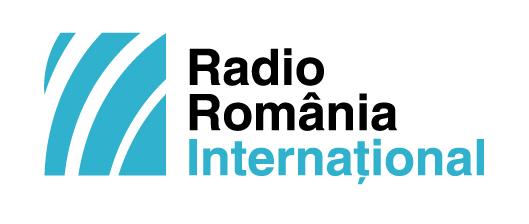 Many thanks to SWLing Post contributor, Andrea Bornino, who shares the following news via National Public Television and Radio Company of Ukraine. Please note that this following has been translated from Ukrainian to English via Google Translate. Click here for the original.
Radio Romania will broadcast news and special programs on its national, regional stations and on international frequencies in Ukrainian. The initiative will facilitate access to information for Ukrainians who have temporarily relocated or are passing through Romania due to Russian aggression.
Radio Romania stressed that in the difficult international situation caused by the start of Russia's war against Ukraine, the radio provides real-time listeners in Romania with proven news, paying special attention to Ukrainian-language broadcasts.
The stations of Radio Romania , covering the border areas – Radio Sigit , Radio Iasi and Radio Constanta , as well as Radio Chisinau  , broadcast daily 3 news programs from the International Radio Romania in Ukrainian under the following program:
Constanta and Iasi – 9:00, 14:00 and 18:00;
Sigit – 6:00, 11:00 and 14:00;
Chisinau – 10:00, 15:00 and 20:00.
Radio Sigit broadcasts a special program from Monday to Friday for 40 minutes a day, providing relevant information and messages from Ukrainian citizens who have crossed the border with Romania, as well as messages received by phone and other relevant information.
To these should be added regular regional programs in Ukrainian:
Radio Cluj – 20 minutes a week, Sunday, 7:00 – 7:20;
Timisoara Radio – 1 hour per week, Sunday, 18:00 – 19:00;
Radio Resita – 30 minutes a week, Monday, 20:15 – 20:45;
Radio Iasi – 30 minutes a week, Thursday, 20:30 – 21:00.
Radio Constanta also plans to include information in Ukrainian in its daily newscasts in cooperation with the Ukrainian community in Tulcea. Audio news in Ukrainian and text in Romanian are also adopted by the Rador news agency under the heading "Ukraine – News in Ukrainian – War in Ukraine" .
International Radio Romania broadcasts shortwave, live broadcasts on the Internet, on the website www.rri.ro and on Soundcloud. Three programs in Ukrainian – at 18:00, 20:00 and 22:00, 26 minutes a day – focusing on the current situation in Ukraine, as well as the Romanian communities in Ukraine and the Ukrainian communities in Romania. Broadcasts of RRI (International Radio Romania) in Ukrainian can be listened to on request on the RRI website and on Soundcloud. The on- air content is available online at the link .
Earlier, Radio Romania launched a broadcast of Ukrainian Radio on its websites Radio Romania and Rador . And the Romanian public broadcaster TVR has started broadcasting a special program for temporary migrants from Ukraine, received via satellite from Ukrainian public and commercial TV channels. Such an initiative will help Ukrainians in crisis to receive informational support.
It will be recalled that Ukrainian Radio can be listened to in the FM and AM bands throughout the country . Due to the expansion of mid-wave broadcasting, the Ukrainian Radio signal covers most of the territory of Ukraine, including small settlements, which do not reach the signal of existing FM transmitters.
All channels of the Public Radio have switched to the transmission of the Ukrainian Radio signal, they can be listened to in the mobile application suspilne.radio and on the website ukr.radio .