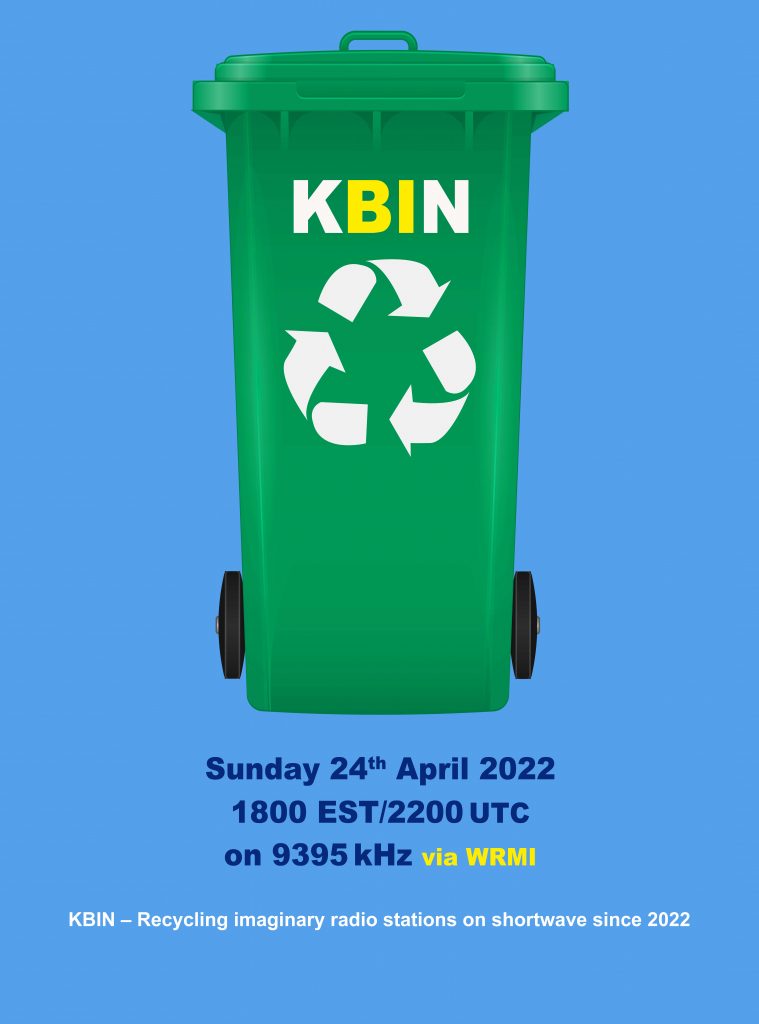 Firstly, a big hi to all of the SWLing Post community, this is Fastradioburst23 and I'm just letting you know of our new transmission called KBIN this coming weekend via WRMI.
It's at 1800 EST/2022 UTC on Sunday 24th April 2022 on 9395 kHz and it'll be a bargain bin bonanza of a broadcast. We've got some recycled radio including KMRT and WGTR (Golden Throats Radio) and some new tunes dumped in for good measure. Tune in and catch yourself a shortwave bargain!
UPDATE: The audio of the transmission is now online here.