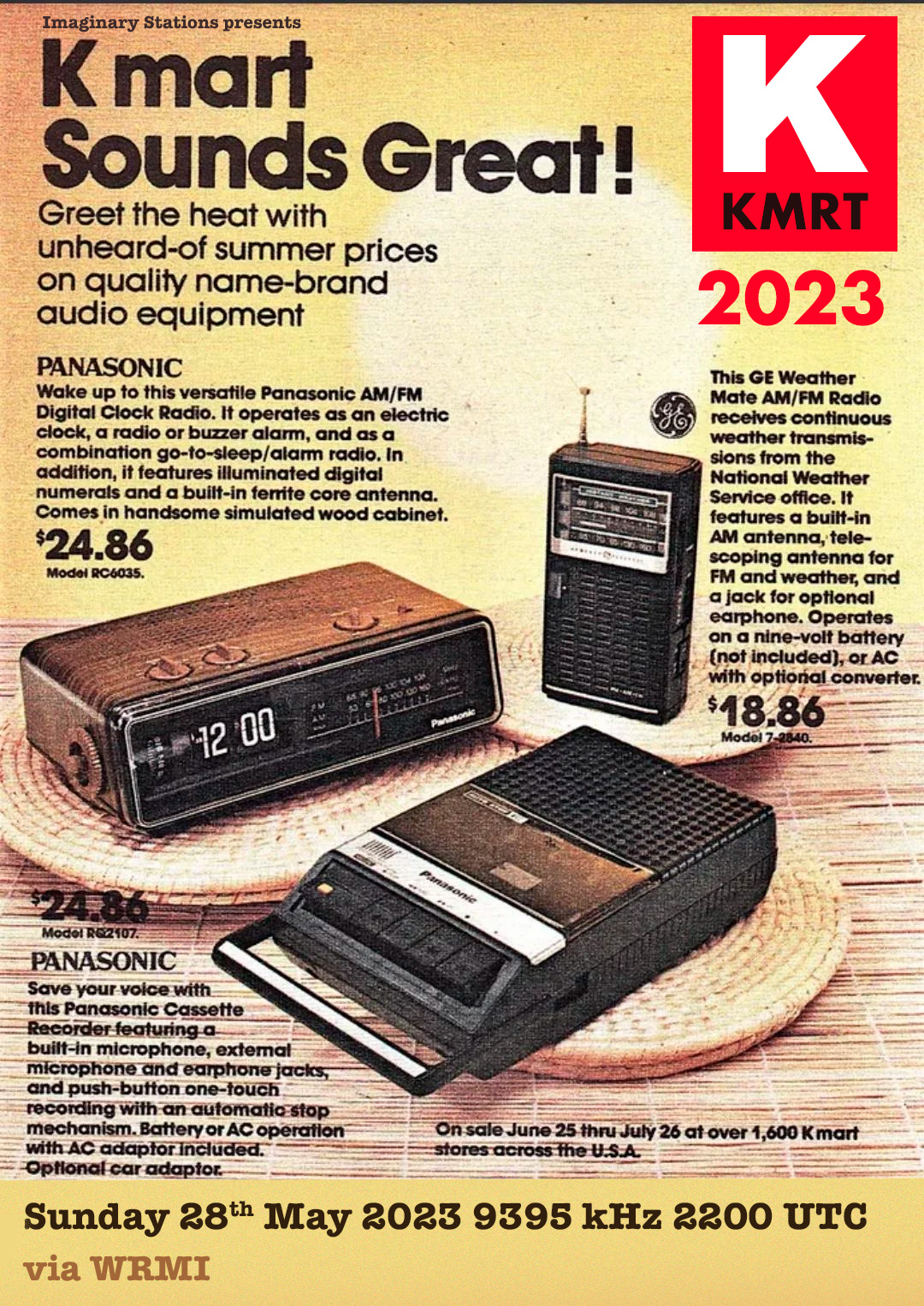 Good Friday SWLing Post shopping community! Fastradioburst23 here letting you know about the return of KMRT. It will be moving out of the department store and onto the airwaves for your holiday weekend listening pleasure this Sunday 28th May 2023 at 2200 UTC on 9395 kHz via WRMI.
Expect some "When it's gone, IT'S GONE!" tunes and a plethora of blue light and centre aisle 45 specials. We will also have a special appearance of someone you don't know off the television from the 1980's cutting the ribbon to open the doors of the broadcast. So tune in and grab yourself a great "once in a lifetime bargain" thanks to the fruits of the ionosphere! All radios are on sale at 25% off while supplies last! (Subject to availability of course).
First-time listeners are more than welcome to send reception reports to [email protected] and to check out our old shows here.