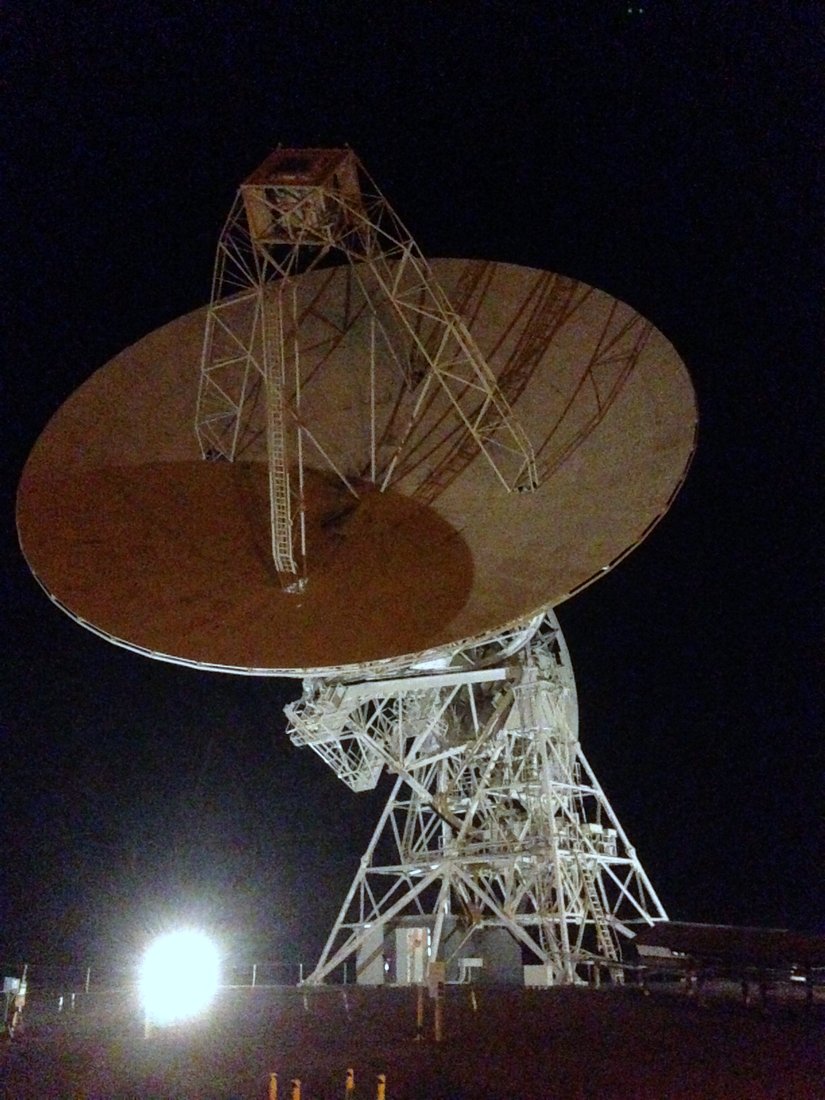 Radio Waves:  Stories Making Waves in the World of Radio
Welcome to the SWLing Post's Radio Waves, a collection of links to interesting stories making waves in the world of radio. Enjoy!
---
The clear and periodic pattern of fast radio bursts may originate from a distant neutron star.
Astronomers at MIT and universities across Canada and the United States have detected a strange and persistent radio signal from a far-off galaxy that appears to be flashing with surprising regularity.
The signal is classified as a fast radio burst, or FRB — an intensely strong burst of radio waves of unknown astrophysical origin, that typically lasts for a few milliseconds at most. However, this new signal persists for up to three seconds, about 1,000 times longer than the average FRB. Within this window, the team detected bursts of radio waves that repeat every 0.2 seconds in a clear periodic pattern, similar to a beating heart.
The researchers have labeled the signal FRB 20191221A, and it is currently the longest-lasting FRB, with the clearest periodic pattern, detected to date.
The source of the signal lies in a distant galaxy, several billion light-years from Earth. Exactly what that source might be remains a mystery, though astronomers suspect the signal could emanate from either a radio pulsar or a magnetar, both of which are types of neutron stars — extremely dense, rapidly spinning collapsed cores of giant stars.
"There are not many things in the universe that emit strictly periodic signals," says Daniele Michilli, a postdoc in MIT's Kavli Institute for Astrophysics and Space Research. "Examples that we know of in our own galaxy are radio pulsars and magnetars, which rotate and produce a beamed emission similar to a lighthouse. And we think this new signal could be a magnetar or pulsar on steroids."
The team hopes to detect more periodic signals from this source, which could then be used as an astrophysical clock. For instance, the frequency of the bursts, and how they change as the source moves away from Earth, could be used to measure the rate at which the universe is expanding. [Continue reading…]
Transmission company CRA looks at possibility for reusing analog transmission facilities
Czech transmission services company ?eské Radiokomunikace (CRA) is testing the DRM medium-wave digital radio system on 954 kHz.
According to a tweet from Marcel Prochazka, director of legal and regulatory affairs for CRA, the transmissions are originating from ?eské Bud?jovice in South Bohemia and operating at a power of 3.16 kW from a 107-meter HAAT antenna.
CRA stated in a Czech-language press release that the test is designed to verify the possibility of using its existing analog transmitters for digital radio broadcasting. It hopes to verify various modulation parameters along with day and night coverage, usable network capacity and immunity to interference.
CRA Spokesperson Anna T?mová said the primary goal of the test is "to verify the compatibility of our existing AM mid-wave transmitters with DRM. We will evaluate the test results in 2023." [Continue reading…]
Challenged by the digital age, shop owner Amit Ranjan Karmakar's love for radio has remained unchanged
Walking through the narrow lanes of the artistically inclined Kumartuli, I have never been surprised to catch a glimpse of clay models, idols or paintings. But finding an antique radio repair shop was rather astonishing! How many hidden gems does the old-world charm of this city hide within itself?
At the store which bears no name, I was intrigued to find radio models ranging from as early as 1944 to the late 1990s. However, I could not find a shopkeeper. Not right away, at least. On asking around, I got to know that the owner had gone to drink tea. Waiting for him became an excuse to keep staring at the antique radio models. I was mesmerised.
The owner of the shop and perhaps Kolkata's last surviving radio man, Amit Ranjan Karmakar, 63, finally returned to his store after a while. He was not surprised to see me capturing photographs while a woman passing by remarked: "Uncle, you have become famous". Even though the location of this shop with over 150 vintage radio sets is in a remote corner of Kumartuli, people often come to witness this unique contribution of a common man to his hometown's cultural fabric. The shop was opened by Karmakar's father in 1967 and Karmakar has been managing it regularly since November 1976. To me, it was his patience that stood out, even more than the huge collection he possesses, worthy enough for a mini-museum.
The small shop with an impeccable vintage setup shelters a magnificent collection, including Bush, Telefunken, Philips and Murphy radios, making it a treasure trove for music lovers. From where I stood, I could spot the long body of a 1944 Philips Maestro, the Philips Holland and Novosonic model from 1952, a 1954 National Ekco radio model made in England, a dilapidated model of 1962 Murphy Melody radio, to name a few. [Continue reading…]
One of Russia's leading media outlets, the Moscow radio station Ekho Moskvy, has been taken off the air amid a Russian crackdown on independent media covering Russia's invasion of Ukraine.
Ekho Moskvy Editor in Chief Aleksei Venediktov said on Telegram on March 1 that the radio station had been taken off the air and vowed to appeal the decision in court.
"The Editorial board of Ekho Moskvy absolutely disagrees with the demand of the Prosecutor-General's Office that led to the radio station being cut off the air," said Venediktov, one of Russia's best-known journalists.
Another popular independent Russian media outlet, the Dozhd television channel, also said on March 1 that its website had been blocked.
Earlier in the day, the Prosecutor-General's Office demanded that Russian authorities cut Ekho Moskvy from the air and block the website of Dozhd's online television station for distributing what it called information that "calls for extremist activities, violence, and premeditated false information about the Russian military personnel's special operation" in Ukraine.
In a related move, on February 28 the Russian media regulator Roskomnadzor blocked Current Time and the Crimea.Realities project of RFE/RL's Ukrainian Service for refusing to delete their reports about the war in Ukraine.
Roskomnadzor had warned media outlets across the country earlier that Russia's invasion of Ukraine cannot be called a war or an invasion, and should instead be referred to as a "special military operation in Ukraine." [Read the full article at RFE.]
---
Do you enjoy the SWLing Post?
Please consider supporting us via Patreon or our Coffee Fund!
Your support makes articles like this one possible. Thank you!