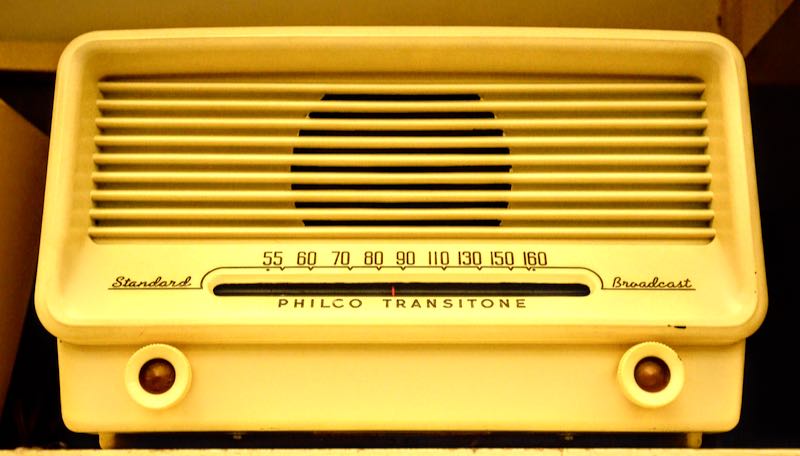 Radio Waves:  Stories Making Waves in the World of Radio
Welcome to the SWLing Post's Radio Waves, a collection of links to interesting stories making waves in the world of radio. Enjoy!
Many thanks to SWLing Post contributors Dennis Dura, Ron Chester, and Ulis Fleming for the following tips:
---
XENIA — A new attendance record was set at Hamvention this year.
This year 33,861 people flooded to the Greene County Fairground and Expo Center for the world's biggest amateur radio show, according to a spokesperson for Hamvention.
The number surpassed the previous record by more than 1,300 people. It's also more than 2,000 greater than last year's attendance.
This year's Hamvention ran May 19-21 and brought in people from across the globe.
"Things went very smoothly due to the dedication and hard work of close to 700 volunteers," Jim Storms, Hamvention General Manager, said.
Hamvention 2024 is scheduled for May 17-19. [Watch report on WHIO…]
A retired schoolteacher is shedding light on an "ultra secret" World War Two listening station in Cornwall.
Mike Griffiths unearthed the secret existence of the MI6 outstation in St Erth when his late father, Harry Griffiths, left him his code book.
He has revealed the role his father and others played in providing intelligence for code-breakers at Bletchley Park.
Mr Griffiths said he "couldn't be prouder" of what his father achieved.
The St Erth Radio Security Service Station – which Mr Griffiths said had about 100 employees – was a secret to anyone outside the village, but to those who lived there, it was common knowledge.
"It was quite remarkable," Mr Griffiths said.
He added: "I think almost if you like, the boundary of the village, the secret didn't go beyond the boundary of the village." [Continue reading…]
SAN FRANCISCO–(BUSINESS WIRE)–TuneIn, the world's leading live audio service, announced today that FCC-licensed AM Broadcasters in the U.S. will be able to extend their broadcast reach, gain access to TuneIn's analytics service Amplifier and increase the sound quality of their digital broadcasts for free with TuneIn On-Air.
With the accessibility of terrestrial radio on the decline, from electric vehicles without receivers to smart home systems that rely entirely on digitally streaming content, the industry is at a critical crossroads. TuneIn On Air digitally optimizes the reach of audio content to over 30 million TuneIn users across the country. Accessibility of AM content also increases to over 200 connected devices that partner with TuneIn, including, but not limited to, Amazon Alexa; Google Home; Sonos and Bose speakers; all iPhones and Android-based phones; and Tesla, Fisker and VinFast electric vehicle integrations.
AM Broadcasters that choose to join TuneIn On Air will also get access to TuneIn's custom data analytics platform, Amplifier. Amplifier offers comprehensive stats on listening and engagement so broadcasters can optimize their station's programming to best suit their listeners' tastes. Through access to Amplifier, broadcasters will be able to leverage insights including, when listeners tune in to a station, how long they listen, and where they are listening from. [Continue reading…]
As automakers ponder dropping AM radio, and Congress considers stopping them, a look back on the technology's deep roots in Chicago.
Not many Chicagoans recognize the name George Frost. Typical for a city that shrugs off its technological pioneers. I also imagine most people here, even if they know the atom was first split by human agency on that repurposed squash court under the stands at Stagg Field on the University of Chicago campus in 1942, have no idea which human led the effort (sigh, Enrico Fermi, which will be better known when Columbus Drive is finally named after him, perhaps by the centennial in 2042).
Frost is considered the first person to rig up a car radio, putting one in the door of his Ford Model T, in May 1922, in his capacity as president of the Radio Club at Lane High School.
Somebody was going to do it — cars were all the rage and radio was all the rage, particularly in Chicago. (Ever wonder why the red wagons manufactured here for years were called Radio Flyers? What is "radio" about a kid's wagon? The answer: Radio was wildly popular, and Antonio Pasin, the Italian immigrant who founded the company, wanted his wagons to be wildly popular, too. The "Flyer" part of the name was a nod to Charles Lindbergh.)
That same year, 1930, that Liberty Coaster changed its name to Radio Flyer, another burgeoning Chicago company, destined also to build an empire based on mobility, Motorola, started selling radios specifically designed to go into cars. Founder Paul Galvin said he came up with the company name while shaving, a mashup of "motor" and "Victrola" (double sigh: a kind of early record player). The ST71 cost $110, and to put that in perspective, the average new car cost $600 in 1930, which means putting in that new Motorola gizmo would be like paying $5,000 for a car's sound system today. [Continue reading…]
---
Do you enjoy the SWLing Post?
Please consider supporting us via Patreon or our Coffee Fund!
Your support makes articles like this one possible. Thank you!