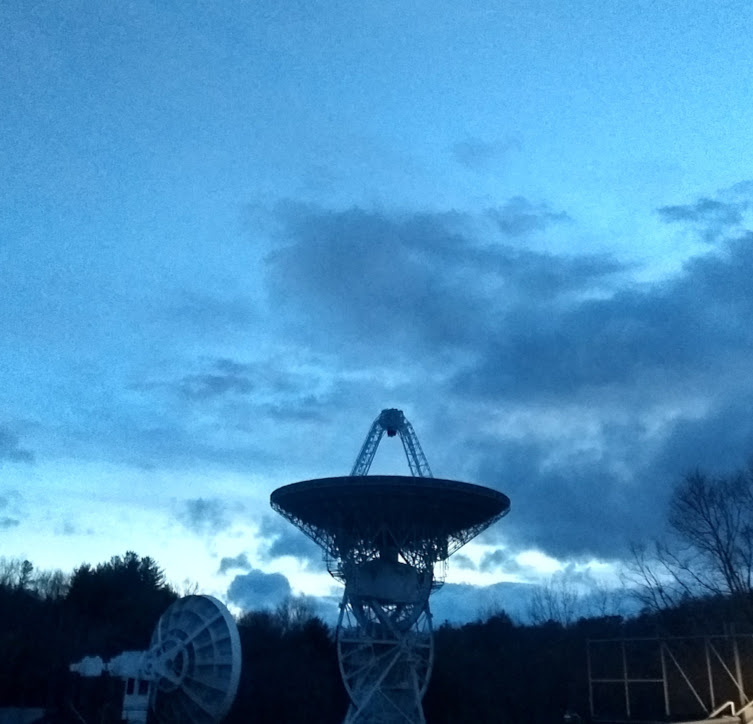 Radio Waves:  Stories Making Waves in the World of Radio
Welcome to the SWLing Post's Radio Waves, a collection of links to interesting stories making waves in the world of radio. Enjoy!
Many thanks to SWLing Post contributors NT and Dennis Dura for the following tips:
---
he Polish Railway's radio system was hacked on Friday and Saturday, bringing 20 freight and passenger trains to an unprecedented standstill. The hack, believed to be carried out by Russia, took advantage of a critical flaw in the railway's radio security system, with the issue reportedly restored within hours.
An investigation into the cyberattack is underway, and the Polish Press Agency (PAP) reported that the radio signals sent to stop the trains were interspersed with a recording of Russia's national anthem and a speech by Russian President Vladimir Putin.
Poland is an important transportation hub that brings much-needed weapons supplied by Western countries and other aid to Ukraine amid the Russian invasion, and Senior Security Official Stanislaw Zaryn told PAP: "For the moment, we are ruling nothing out." He continued: "We know that for some months there have been attempts to destabilize the Polish state. Such attempts have been undertaken by the Russian Federation in conjunction with Belarus."
Train services were reportedly restored within hours and the Polish State Railways said in a statement that "there is no threat to rail passengers" and the cyberattack only caused "difficulties in the running of trains." [Continue reading…]
A secret encryption cipher baked into radio systems used by critical infrastructure workers, police, and others around the world is finally seeing sunlight. Researchers say it isn't pretty.
FOR MORE THAN 25 years, a technology used for critical data and voice radio communications around the world has been shrouded in secrecy to prevent anyone from closely scrutinizing its security properties for vulnerabilities. But now it's finally getting a public airing thanks to a small group of researchers in the Netherlands who got their hands on its viscera and found serious flaws, including a deliberate backdoor.
The backdoor, known for years by vendors that sold the technology but not necessarily by customers, exists in an encryption algorithm baked into radios sold for commercial use in critical infrastructure. It's used to transmit encrypted data and commands in pipelines, railways, the electric grid, mass transit, and freight trains. It would allow someone to snoop on communications to learn how a system works, then potentially send commands to the radios that could trigger blackouts, halt gas pipeline flows, or reroute trains.
Researchers found a second vulnerability in a different part of the same radio technology that is used in more specialized systems sold exclusively to police forces, prison personnel, military, intelligence agencies, and emergency services, such as the C2000 communication system used by Dutch police, fire brigades, ambulance services, and Ministry of Defense for mission-critical voice and data communications. The flaw would let someone decrypt encrypted voice and data communications and send fraudulent messages to spread misinformation or redirect personnel and forces during critical times. [Continue reading…]
Engineers have designed and built the first set of 24 Small Modular Aggregation RFoF Trunk, or SMART boxes.
Radio telescopes detect faint radio signals arriving from distant cosmic sources.
As a result, it is critical that the site is as silent as possible, meaning that it should be devoid of noise caused by any gadgets, such as Wi-Fi, mobile phones, telescope machines, and other electronic equipment, in and around the radio facility.
Noise interference of any kind can distort or block out these signals, making astronomical studies extremely difficult.
This is one of the primary issues a multidisciplinary team of experts recently tackled by designing an advanced "SMART box" to electrically power the Square Kilometre Array Low Frequency (SKA-Low) telescope in Western Australia.
SKA-Low is part of the upcoming world's largest ground-based astronomy facility that includes one other telescope, which has been constructed in South Africa.
"The SKA-Low telescope will receive exquisitely faint signals that have traveled across the universe for billions of years. To detect them, the SKA-Low telescope is being built in a pristine radio quiet zone far from the interference created by modern technology," said Tom Booler, Program Lead for Engineering and Operations at the International Centre for Radio Astronomy Research (ICRAR) of the Curtin University.
"It's so radio quiet at the observatory site that the biggest potential source of interference is the electronics like ours, due to the proximity to the antennas. That meant our project had to meet the strictest radio emission requirements across the entire Australian SKA site," Booler added in the official release. [Continue reading…]
The FCC is reminding U.S. radio stations and other EAS participants to make sure the upcoming national EAS test is accessible.
As we've reported, FEMA will transmit the nationwide test at 2:20 pm EDT on Oct. 4 using IPAWS, the Integrated Public Alert and Warning System.
To make sure it reaches the most people, the FCC's Public Safety and Homeland Security Bureau has issued a reminder asking participants to make sure they've upgraded their EAS equipment software and firmware to the most recent version; ensured that their equipment can receive and process the National Periodic Test code and "six zeroes" national location code; and otherwise complied with FCC rules.
Here is the text of the planned EAS message:
"This is a nationwide test of the Emergency Alert System, issued by the Federal Emergency Management Agency, covering the United States from 14:20 to 14:50 hours ET. This is only a test. No action is required by the public." [Continue reading…]
---
Do you enjoy the SWLing Post?
Please consider supporting us via Patreon or our Coffee Fund!
Your support makes articles like this one possible. Thank you!