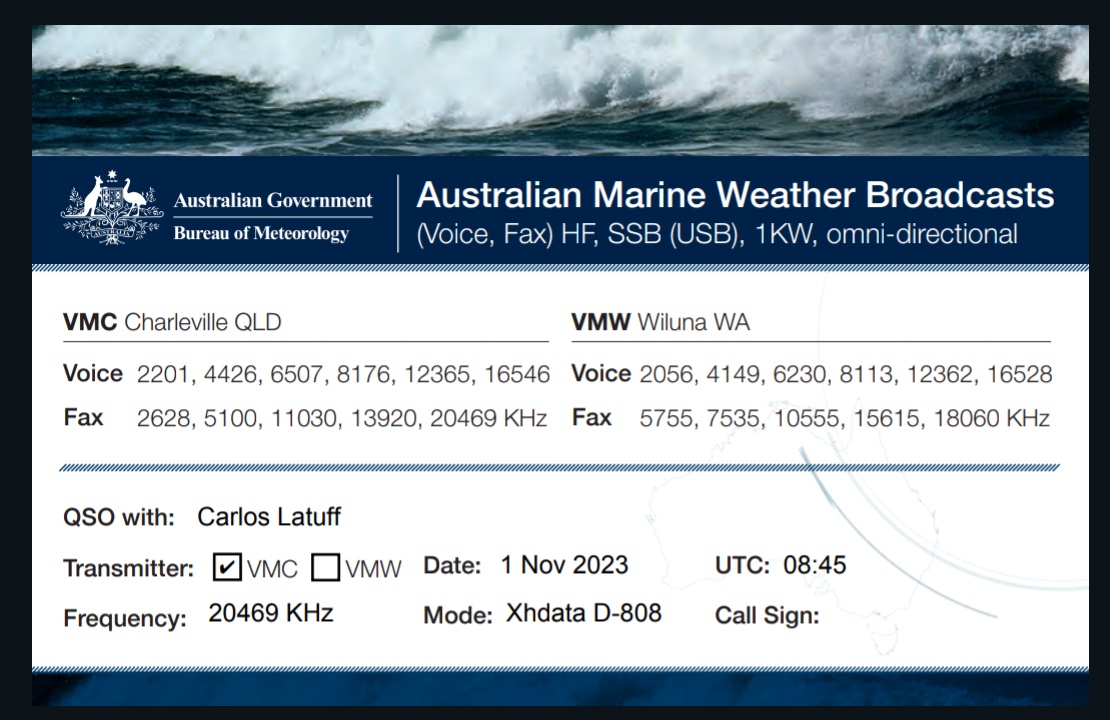 Many thanks to SWLing Post contributor, Carlos Latuff, who writes:
For the first time, I received in Porto Alegre a noisy radiofax from the Bureau of Meteorology of Australia: Mean Sea Level Pressure (MSLP) map.
Frequency of 20469 kHz USB, 08h45 UTC.
My request for a QSL card was kindly answered (attached along the radiofax and the original chart from BoM's website). Notice that BoM's transmitter is 1 KW only!
I realize that your Radiofax decode wa noisy, but I feel like that's an impressive feat considering the distance involved, the fact that your radio was a portable, and their output power was only 1,000 watts. Proper Radiofax DX! Thanks for sharing!