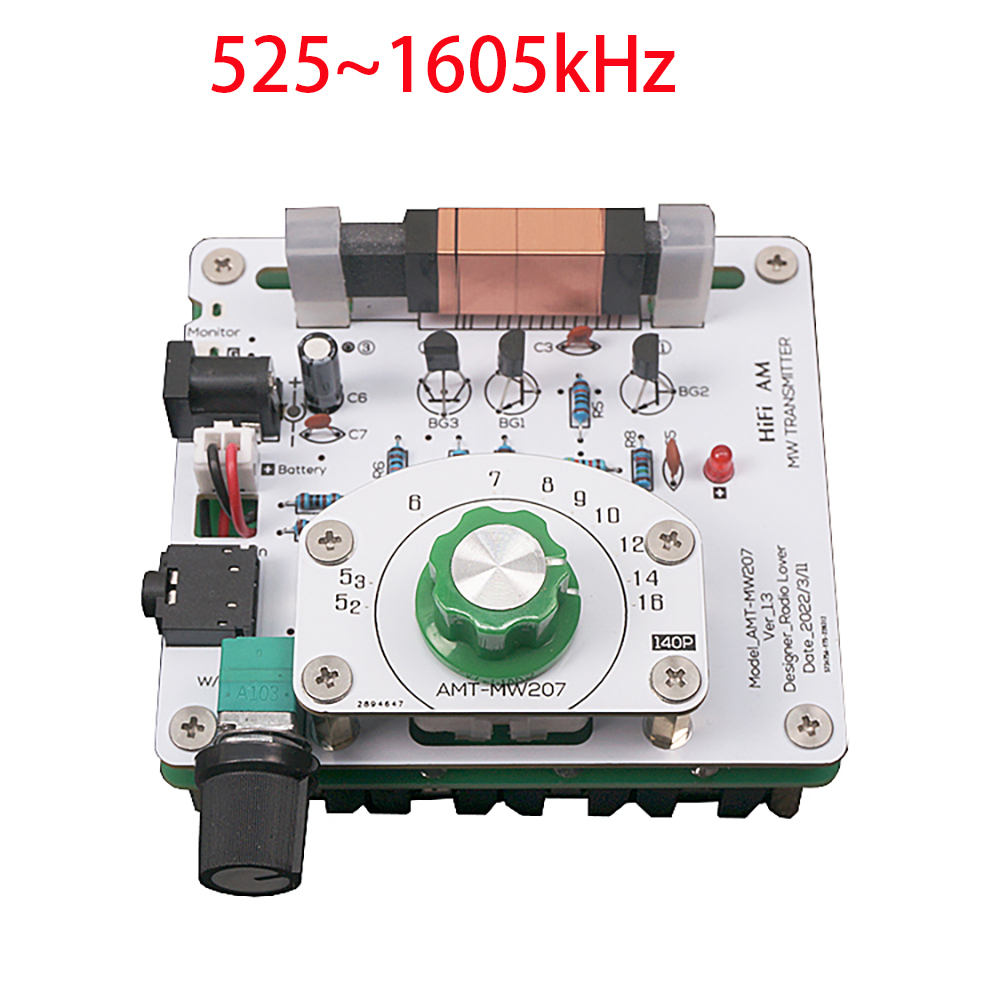 Many thanks to SWLing Post contributor, Frans Goddijn, who shares the following video demonstrating the AMT-MW207: a tiny $25 mediumwave transmitter kit that can be purchased on AliExpress:
To be clear, the AMT-MW207 is not designed to be a whole house AM transmitter like the SSTran and others.
The seller describes it as a device to debug and test AM receivers. Since it only employs a built-in bar antenna, the transmitter would need to be placed in close proximity to the receiver.
Click here to view on AliExpress.
Thanks for the tip, Frans!