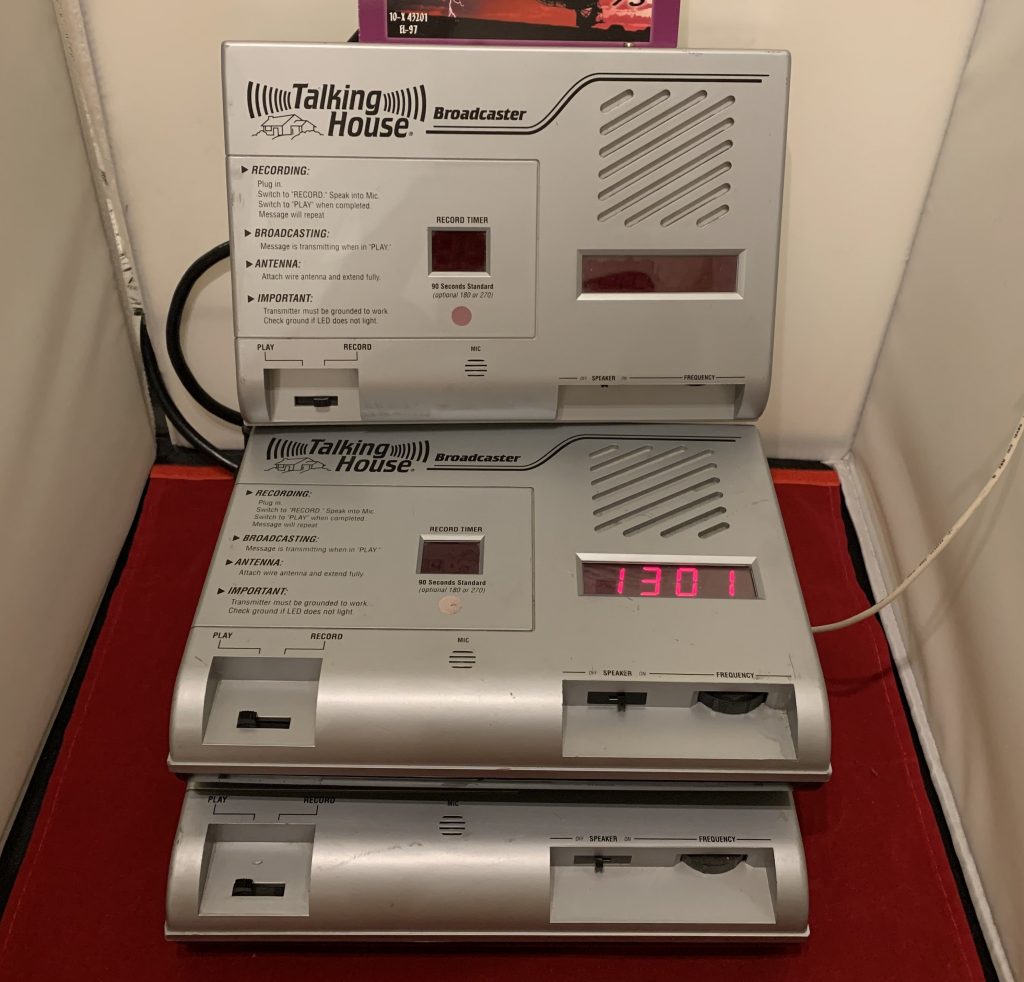 Many thanks to SWLing Post contributor, Mario Filippi (N2HUN), who shares a find in the QRZ.com online swapmeet: Talking House Broadcasters.
If you're not aware, Talking House Broadcasters are AM transmitters that were designed to be used by real estate agents so that potential customers could drive by a house on the market, tune their car's AM radio to a specific frequency, and listen to a pre-recorded message.
I've also been to ARRL Field Day sites where a Talking House Broadcaster was used to relay information about the Field Day activities to visitors.
Of course, I would use one of these to broadcast my own music and Internet radio streams throughout my house. If I didn't already have an SSTRAN AMT3000, I would snap one of these up in a heartbeat!
The AM output power is FCC Part 15 compliant, but with a good antenna/ground, you might be surprised at the signal's footprint!
The seller currently has three working units he's priced at $25/each or $50 for all three.  Even as used units, this is a fantastic deal!
Click here to check out the ad on QRZ.com.
Assume if the link above is broken or missing, the items are all sold. Thanks again for the tip, Mario!