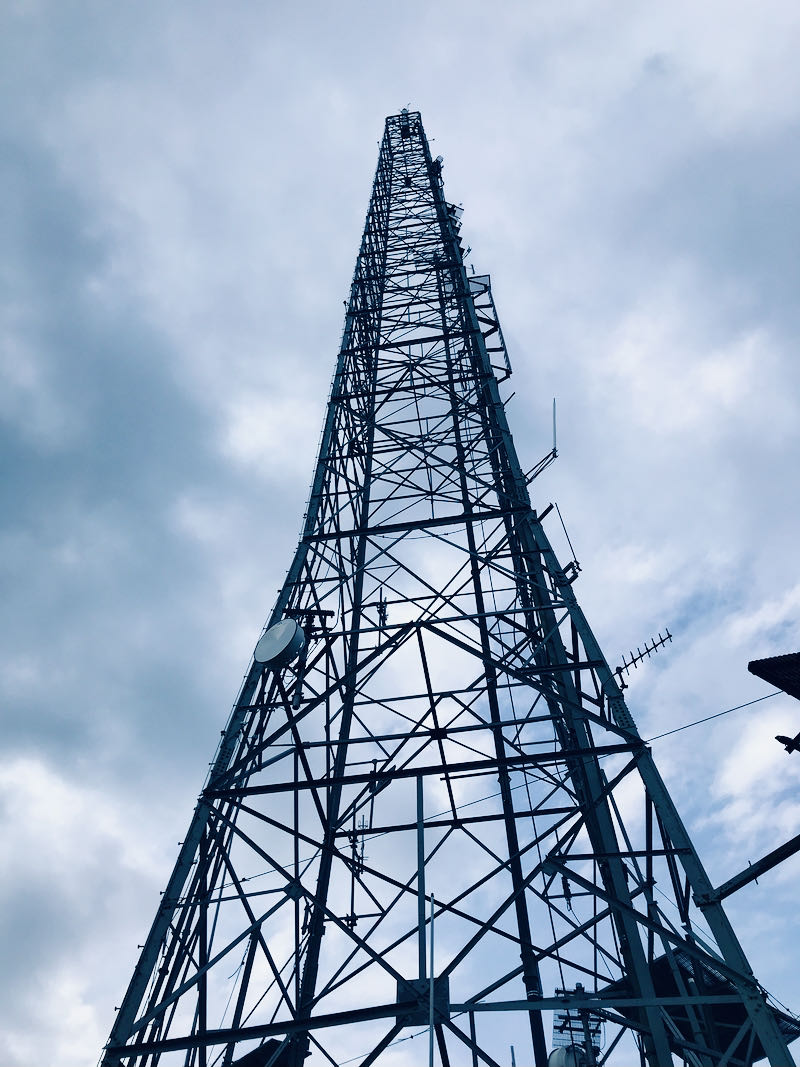 Radio Waves:  Stories Making Waves in the World of Radio
Because I keep my ear to the waves, as well as receive many tips from others who do the same, I find myself privy to radio-related stories that might interest SWLing Post readers.  To that end: Welcome to the SWLing Post's Radio Waves, a collection of links to interesting stories making waves in the world of radio. Enjoy!
Many thanks to SWLing Post contributors Paul, Dennis Dura, Dan Van Hoy, Alokesh Gupta,  and the Southgate ARC for the following tips:
---
A barbed wire telephone call didn't sound great but could quickly warn others about something such as a wildfire.
Historian J. Evetts Haley wrote that, in its time, the old XIT Ranch up in the Texas Panhandle was "probably the largest fenced range in the world." He recalled that its barbed wire enclosed over 3 million acres of land. At the north end alone, the fence ran for 162 miles. The unique enclosure helped keep in enormous cattle herds, keep out rustlers, and also gave rise to the creative use of a new technology: the telephone.
I'll come back to the XIT in a moment, but first, consider these smattering of reports from that era. In 1897, The Electrical Review, reported that "on a ranch in California, telephone communication had been established between the various camps . . . by means of barbed wire fences." The article says the novel use of the phone was a great success and was being used in Texas as well. That same year, the New England Journal of Agriculture was impressed that two Kansas farmers, living a mile apart, had attached fine telephone instruments to the barbed wire fence that connects their places and established easy communication. From the Butte Intermountain in 1902 we see this notice: "Fort Benton's latest development is a barbed wire telephone communication." The article points out that people of the range were not all that happy with barbed wire, which they thought was an "evil" that had arrived with the railroad, but they had decided to look at the practical side of its existence and use it to create a telephone exchange that would connect all the ranches to Fort Benton. [Continue reading…]
Schwab Multimedia has lost an appeal to the Federal Communications Commission in a case involving a planned AM station near Los Angeles for which it had a construction permit.
This is a "tolling" case, one that involves the FCC construction clock. The history is complex — the FCC's summary is 2,500 words long, not counting many extended footnotes — but the upshot is that KWIF in Culver City was never built and, barring further developments, apparently will not be. Its call sign has now been deleted.
Levine/Schwab Partnership, which does business as Schwab Multimedia, had applied in 2004 to build a new AM station in the Los Angeles area. It eventually secured a CP in 2016 for the station at 1500 kHz. [Continue reading at Radio World…]
Check out this fascinating radio astronomy project by Glen Langston that is not only affordable, but quite accessible. Thank you for the tip, Paul!
This article is in PDF form and can be downloaded from with this link.
Dick Smith, VK2DIK has lived an adventurous and extraordinary life. He is a proud Australian, businessman, adventurer, entrepreneur and he single handedly changed electronics and CB/Amateur Radio in Australia.
Dick has recently released his autobiography titled, Dick Smith: My Adventurous Life and tonight we're privileged to sit down live with Dick, speaking to him about his adventures, including the first solo helicopter flight around the world, his business ventures and being a pioneer for Amateur and CB radio.
---
Do you enjoy the SWLing Post?
Please consider supporting us via Patreon or our Coffee Fund!
Your support makes articles like this one possible. Thank you!