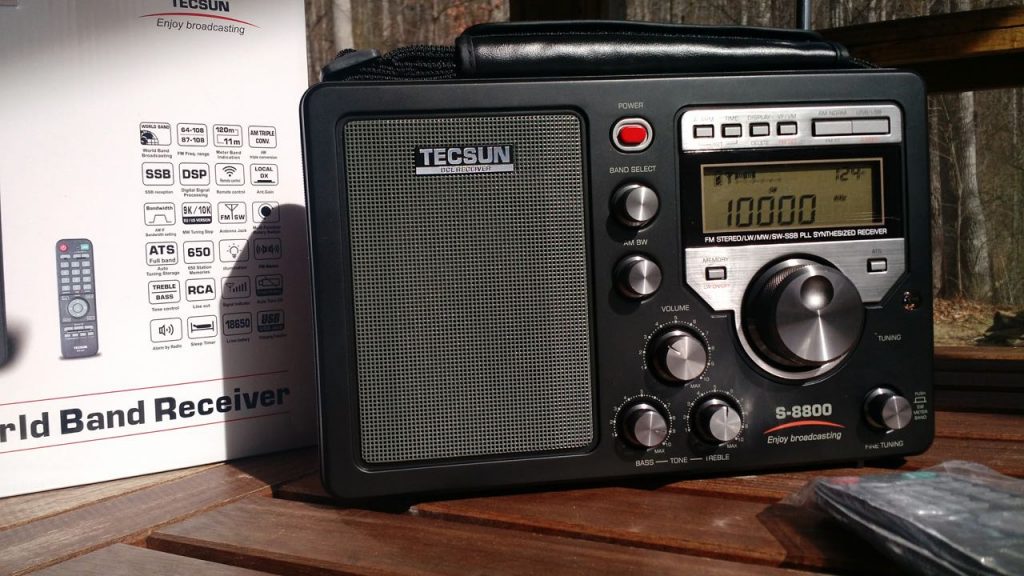 UPDATE: Click here to read our full review of the re-engineered Tecsun S-8800. Note that the post below refers to the first production run units only.
If you're considering purchasing the Tecsun S-8800, this is an important post.
I've had the S-8800 for about two weeks and had planned to have audio clip comparisons prepared and posted by now. My exceptionally busy schedule has made this difficult–and there a few other complicating factors.
First off, the good news: in terms of sensitivity, selectivity and audio fidelity, I'm very happy with the S-8800. I've compared it a number of times with the Tecsun PL-880 and the Sony ICF-SW7600GR and it either holds its own or even has a leg-up on both radios in terms of overall performance. I find that the S-8800's AGC is more stable than my 1st generation PL-880.
Of course, what will be most telling is what you, dear reader, think of the performance when compared in a blind audio test.
As I mentioned, though, there are complicating factors–It's not just my schedule which has made the S-8800 review come to a halt.
Birdies…
Yes, birdies. Lots of them.
At first, I thought the noises were due to the fact my mobile phone and Zoom H2N digital recorder were too close to the S-8800.  I dismissed this interference as it didn't sound like the typical steady tone/carrier birdies I've come to loath over the years.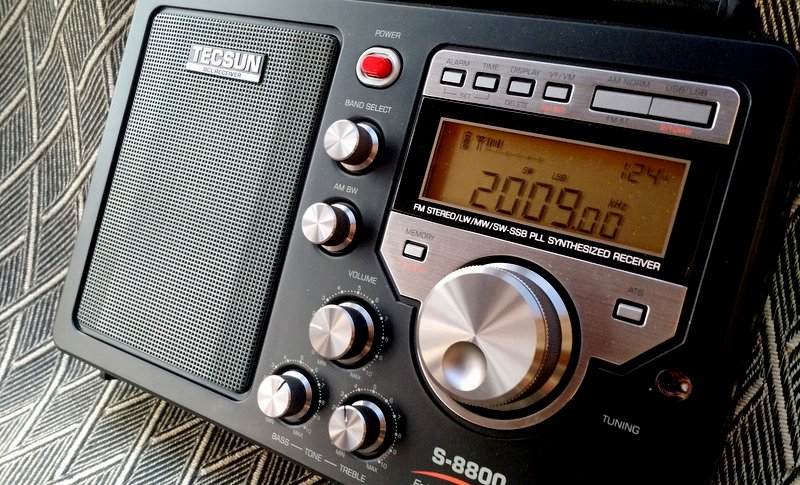 As my testing continued, though, I quickly realized these variable heterodyne and digital hash noises must be internally-generated.
Quite literally, as I was outdoors testing the S-8800 and making this discovery last week, I received a message from SWLing Post contributor, Bertrand Stehle (F6GYY). You might recall, Bertrand provided us with an initial review of his S-8800e (the European version of the S-8800). He also started noticing the birdies and, like me, initially assumed they were due to an external source of RFI.
Bertrand kindly mapped out the extensive list of birdies he found on his S-8800e–he noted a total of 81 birdie/carrier locations:
14 birdies on longwave
4 birdies on mediumwave
63 birdies between 1859 – 29095 kHz
Comparing notes, there are some differences between Bertrand's S-8800e and my S-8800:
Only 50-60% of the birdies on my S-8800 are in the same frequency locations as those mapped by Bertrand on his S-8800e

The total number of birdies, however, are likely identical–I find birdies where Bertrand hadn't noted them
The appearance and intensity of the birdies can vary depending on listening location and the strength of any nearby broadcast signals. I've noticed four distinct birdie sounds: a variable carrier, a steady carrier, digital hash, and something I might describe as digital variable noises.
I've even noticed some change slightly as you move the radio around.
Here are a couple of examples:
Example on 610 kHz:
Click here to view/listen via YouTube.
Example on 2009.15 kHz:
Click here to view/listen on YouTube.
Moving forward
Obviously, this is a major issue for an enthusiast-grade portable.
I'm sharing all of this information with Anna at Anon-Co. No doubt, she'll share this information with Tecsun engineering. The last I heard, projected availability of the S-8800 from Anon-Co is late March 2017. Perhaps there will be time for Tecsun to eliminate these birdies by improving internal grounding and/or shielding?
Until the birdie issue is sorted out, I'm not proceeding with audio comparisons or a full review. It goes without saying that, at present, I couldn't recommend purchasing the S-8800. Sad, because this is otherwise a great radio.
I hope Tecsun can sort this out, though.
I will share any/all updates here on the SWLing Post.
Follow the tags S-8800 Birdies or S-8800.