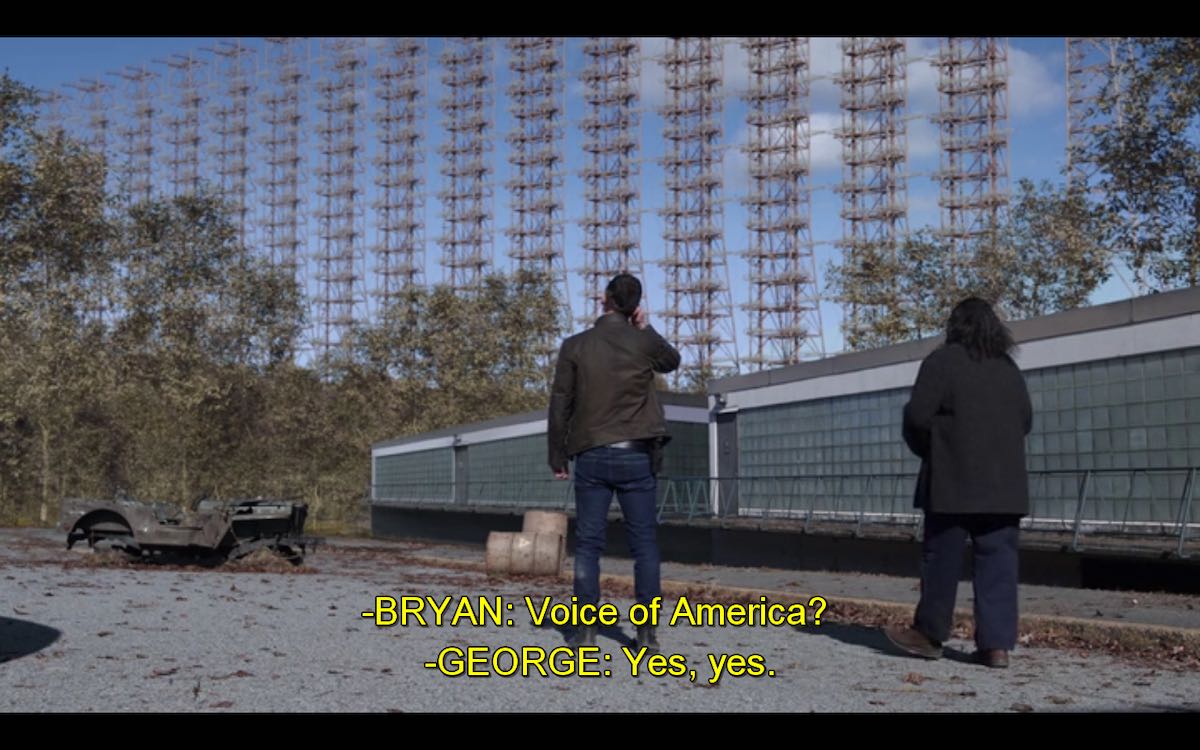 Many thanks to SWLing Post contributor, Bruce Fisher, who writes:
Hi Thomas,
I recently watched an episode of a science-fiction tv series on NBC called "Debris". There was a brief scene of an antenna array and the following dialogue:
"What is this place?"
"It was used to transmit news reports to the Allied Nations during World War Two."
"Voice of America?"
"Yes, yes. And also shortwave radio communication with spies…"
Can anyone identify this location and the veracity of the information?
Thanks for sharing this, Bruce! I'm certain some of our savvy readers can positively ID this transmitting site. I wouldn't be surprised if it's a military site rather than the VOA.