Many thanks to SWLing Post contributor, Hans Johnson, who shares the following guest post:
---
Irma-induced Radio Reviews
by Hans Johnson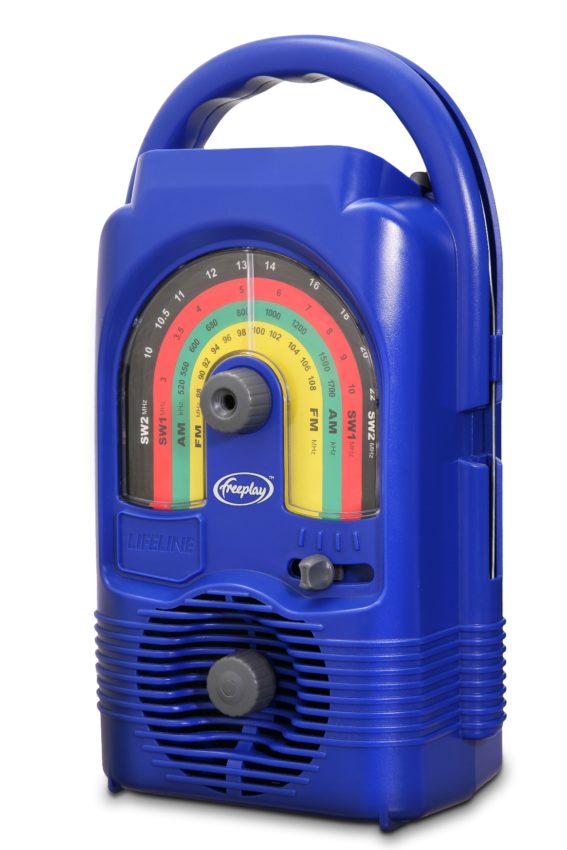 The primary disaster we face here in Naples, Florida, is hurricanes.  Naples had been spared for over a decade until Irma.  So while I had prepared, I had not needed my supplies or equipment for quite some time.  This included the radios.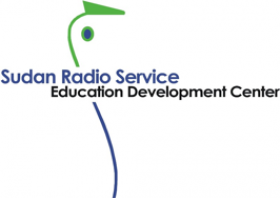 I went into Irma with two Freeplay solar and windup radios, a Unity and a Lifeline.  I got these radios probably over a decade ago.  As part of some work I was doing with VT Communications (now Babcock), I was involved with a radio project called Sudan Radio Service.
Both of these radios were being given to listeners as part of this project.  I wanted to have a better understanding of what they faced.  I had some conversations with Freeplay in London, explaining who I was and why I wanted these radios.  During a visit, I was able to purchase both sets with the proviso that I not sell them.
I checked them both out at that time with my focus being on shortwave as that is how Sudan Radio Service was then transmitted.  They were ok at picking out the strongest stations but that's about it.  I never really needed or wanted to use the radios day to day.  And then Irma struck.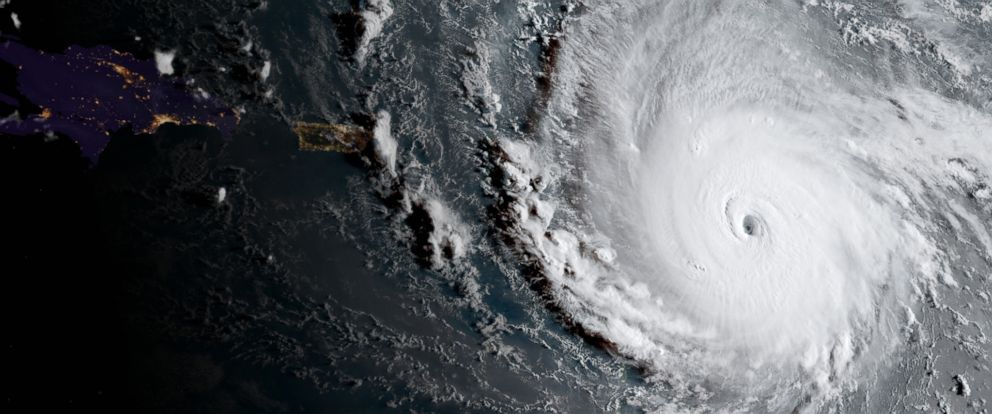 We left Naples on Saturday when we received a mandatory evacuation notice.  The storm struck on Sunday and we returned on Monday.
We were spared.  Many lost everything.  Some lost their lives.  We had a lot of trees down and some roof damage, but nothing substantial.  But we had no power.  Water had to be boiled.  Sewage was backing up in places because the lift stations had no power.  The stop lights were out (this was a real danger, many did not treat them as four-way stops and just blew through them.  But you never knew who it would be.)  A curfew was in place.  The cell phone system was in really bad shape.  I could not call or text my brother across town, let alone get access to the Internet via cell.
This link will give you an idea of what we came back to.  I am the guy sawing wood at 1:47.  (Lesson learned, have two chainsaws in case yours blows a gas line):
http://abc7ny.com/weather/watch-josh-einiger-reports-from-naples-florida/2391120/.
I had blown up some air mattresses before the storm so we slept on them on the screened porch.  I saw the Milky Way from Naples for the first time.
We wanted information and also a bit of entertainment.  Television was out of the question.  The HDTV stations are hard to receive with a great antenna and set in the best of times where we live.  So a battery-operated TV would have been a waste.  Radio was the only game in town, so it was time to put the emergency radios in service.
Both of these analogue dial sets cover AM, FM, and shortwave.  The Unity covers 3-22 MHz, the Lifeline just goes up to 18.  The former covers the old American AM band and the latter the new one.   The Unity uses a whip antenna and has a fine tuning knob.  The Lifeline has a bendable wire that fits into the carrying handle and came with an alligator clip and a length of wire.
Ideally, one would be listening a set that has been charged via the solar cell or listening with the set in the sun.  The last place I wanted to be was in or near the sun.  Trying to charge the set and then listen to it is difficult in practice.  It seems that the ratio was about one to one.  15 minutes in the sun would get you about 15 minutes of immediate listening.  It doesn't seem that the batteries will hold a charge for long periods of time.  I could not charge them during the day and expect to turn them on the next morning, which was the peak time of day for radio to be transmitting local information.  The ratio for using the hand-crank was better, but I grew tired of cranking quite quickly.
I was interested in local stations, so shortwave was not a factor.  We only have a few local AM stations in Naples and I could not receive them (Irma knocked off or damaged a number of stations.)  I tried FM.  Even with the antennas retracted, both sets were overwhelmed by the local stations with certain stations bleeding through over much of the dial.  I could receive some strong, local stations.  With the outlet at Marco Island off and the other apparently on reduced power, receiving NPR was out of the question.
Given how many sources of information I was cut off from, my flow was greatly reduced.  My ignorance increased and learning vital information was hit or miss.  A neighbor told me about the boil order.  Passing on information was difficult.  When we got power I wanted to tell my brother, but the only way to inform him was to drive to his house.
One result was that I put these sets away and broke out my old Sony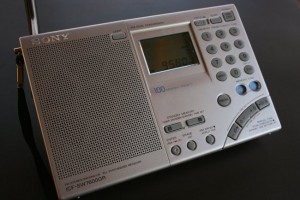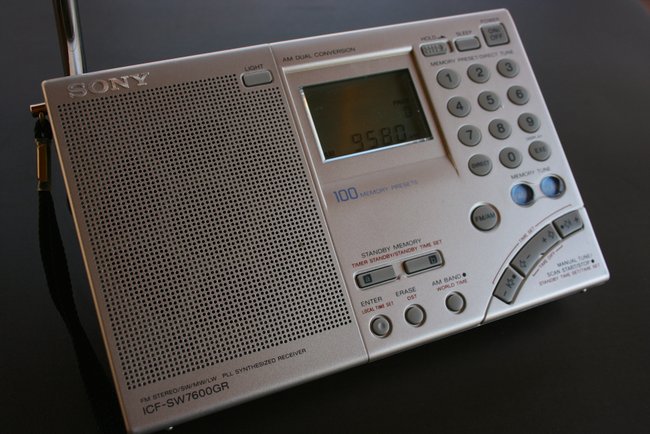 ICF-7600GR and used it instead.  I guess I could have used it until I ran out of AA batteries.  I had plenty on hand and can easily afford them.  But that is hardly the case in Southern Sudan and many other places.
The Lifeline came with a few stickers on it that I could not read when I got the set.  Now that Goggle translate is so good I can read them.  They say in part:  "Everyone has the right to receive information,"  "Everyone one has the right to search for, receive, and deliver information."
The real result of the test was a greater appreciation for how good I have it in many ways.  With regards to information, I have many sources and can readily receive it and pass it on.  It increased my respect for services like Sudan Radio Service and how important they are.  But most especially, I have a much greater admiration for listeners using these sets and what is surely their perseverance, patience, and determination to get information.
---
Many thanks for your field report of the Freeplay Lifeline and Unity, Hans!
I'm happy to hear you had no serious damage post-Irma. So many in the SWLing Post community have been affected by hurricanes this season.
I have never, personally, reviewed either of these Freeplay units–both are now discontinued and have been replaced with other models at Lifeline, I believe. As you state in your post, these radios are only available to humanitarian organizations. Through Ears To Our World, I have considered acquiring Lineline Energy (Freeplay) radios in the past. However, their radios tend to be rather large in size–we tend to go with smaller receivers that can easily fit in suitcases. In the past we've been very happy with the Grundig FR200 (Tecsun GR-88). 
Last year, we did purchase a Freeplay Lifeplayer to test. The hand crank charging mechanism is very robust, though quite noisy. The radio is digital, but performance is mediocre and tuning couldn't be more cumbersome (5 kHz steps, no memories, only a couple of band steps.  Tuning to your favorite station could literally take a couple of minutes, depending on where it is on the band. When you turn off the radio (or it runs out of power) you'll have to re-tune to the station again. That's a lot of extra mechanical wear on the encoder. The real utility of the Lifeplayer is the built-in MP3 player and recorder–a brilliant tool for rural schools. Also, it's robust and can take abuse from kids much better than other consumer radios.
Your main point, though, is spot-on: these radios serve their purpose, but we radio enthusiasts are incredibly fortunate to have much better grade equipment to take us through information backouts.
Thanks again for your review, Hans!