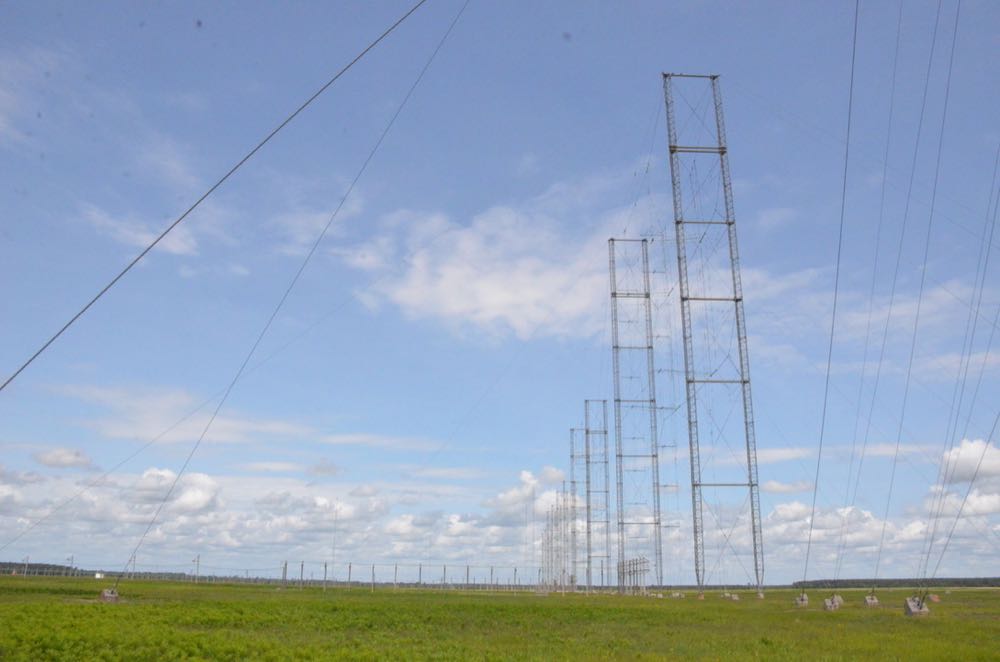 Radio Waves:  Stories Making Waves in the World of Radio
Because I keep my ear to the waves, as well as receive many tips from others who do the same, I find myself privy to radio-related stories that might interest SWLing Post readers.  To that end: Welcome to the SWLing Post's Radio Waves, a collection of links to interesting stories making waves in the world of radio. Enjoy!
Many thanks to SWLing Post contributors Marty, Dennis Dura, Dave Zantow, Al Holt, and Rich Cuff for the following tips:
---
I have an MFJ-434 voice keyer that has saved a lot of wear and tear on my vocal cords over the years. It has been a big asset during ham radio contests and when I've been calling CQs with reduced power (QRP) transceivers.
One of my new favorite pastimes has been operating QRP radios from remote off-the-grid locations. Most of the time, it's important to pack only the bare essentials for these mini-DXpeditions. I have never taken the MFJ keyer, primarily due to its size. An "accessory" measuring 6-1/2 x 7 x 2-1/2 inches fills up a lot of backpack. It also weighs a pound and a half. On the other hand, I'm absolutely positive the lack of a keyer has resulted in fewer radio contacts. I always run out of voice before I run out of battery.
Last winter, I was packing a QRP "Go Box" for a trip to Florida. Since that stay was planned to last longer than my normal field trips, I decided to take my MFJ keyer for its first outing. What a difference that keyer made! In less than three months, I worked stations in 31 countries and five continents running a 10 watt transmitter and a dipole antenna!
The enormous number of contacts warranted a closer look at a keyer for shorter field trips. The MFJ-434 has 11 buttons to push, three potentiometers to turn, and two LEDs to show me the keyer is doing what I told it to do. Could I get by with fewer amenities and shrink the size, weight, and power requirements to something more backpack friendly? It was worth an investigation.
The MFJ keyer stores five messages. For field operation, I could live with a single CQ. I found a 20 second record-playback module on eBay for $2.59.
I also found a repeat-cycle timer (variable on and variable off delays) on eBay for $2.38. I could use it to "turn on" the playback message, then turn it "off" for a predetermined period of time before turning it on again.
A relay could be added to key the transmitter's PTT circuit every time my CQ message was played. The receiver would automatically listen for any replies between messages. (This might actually work!) [Continue reading…]
Sony TFM1000 AM FM SW Vintage Radio Decrustification (YouTube)
Click here to view on YouTube.
RTHK has often set the news agenda with its aggressive coverage of the city. But a Beijing clampdown has changed that, with pro-China coverage filling the void.
HONG KONG — Not long after Patrick Li took over as the government-appointed director of Hong Kong's public broadcaster, a digital lock pad appeared outside his office entrance.
In the past, the director's office had been where staffers at the broadcaster, Radio Television Hong Kong, gathered to air grievances with management decisions: programming changes, labor disputes. Now, the lock pad signaled, such complaints were no longer welcome.
For many employees, the closed room was an emblem of the broader transformation sweeping through RTHK, the 93-year-old institution venerated by residents as one of the most trusted news sources in Hong Kong's once freewheeling media landscape.
RTHK was once compared to the BBC for its fierce editorial independence. But under a sweeping national security law that Beijing imposed last year to silence dissent, many say it now more closely resembles China Central Television, the propagandistic Chinese state broadcaster.[Continue reading…]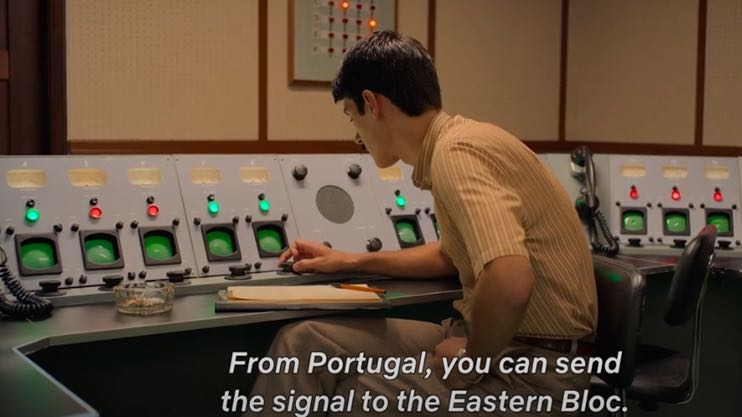 Netflix has released its first Portuguese original series. Glória is on Netflix since November 5. Produced by the SPi production company of Grupo SP Televisão and co-produced with RTP, Glória is an intense historical spy thriller taking place during the Cold War. It is a high-quality series from Portugal with an intricate storyline.
Set in a small Portuguese village named Glória do Ribatejo in the 1960s, the ten-part series follows João Vidal (played by Miguel Nunes), a young man whose family has connections with the leaders of the Estado Novo, the authoritarian Portuguese Regime. João works as an engineer at RARET, a U.S. re-broadcasting office of Radio Free Europe. The series shows how this small village became "an unlikely Cold War stage where American and Soviet forces fought through dangerous sabotage maneuvers to achieve control of Europe," the Netflix synopsis explains. João gets recruited by the KGB, and will find himself in the middle of the intricate webs of spy games at play in RARET.
An original series created by Pedro Lopes and directed by Tiago Guedes, Glória is a slow-burning series that is a mixture of historical drama based on real events and espionage thriller. The series paints a dark image of Portugal's past, its violence toward women and its brutal colonial war. It is the highest budget series in the history of Portuguese production, according to The Portugal News. [Continue reading…]
---
Do you enjoy the SWLing Post?
Please consider supporting us via Patreon or our Coffee Fund!
Your support makes articles like this one possible. Thank you!