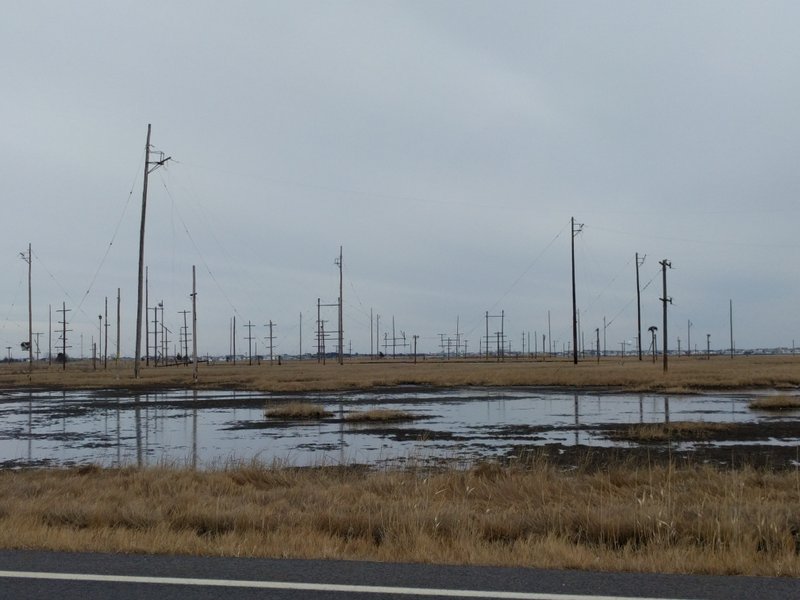 (Source: Micromedia Publications)
BERKELEY – A few poles, a couple new osprey nets, make up the new horizon of Good Luck Point's marshland. Once home to hundreds of telecommunication poles that made up a ship-to-shore communication system, the poles were taken down from mid-January onward as part of a United States Fish and Wildlife Service project in the Edwin B. Forsythe Refuge which officials said focused on marshland sustainability.

The project removed several hundred poles from the old AT&T field in the marsh of Good Luck Point and scheduled 100 poles from its sister site in Manahawkin.

The long-decommissioned telecommunications poles were once part of a ship-to-shore network. The pole field is located along Bayview Drive in Berkeley and Beach Avenue in Manahawkin.
We've been following the story of the Good Luck Point site for serval months. Click here to read previous posts.  Be sure to check out Dennis' photos of Good Luck Point prior to WOO remnants being removed.