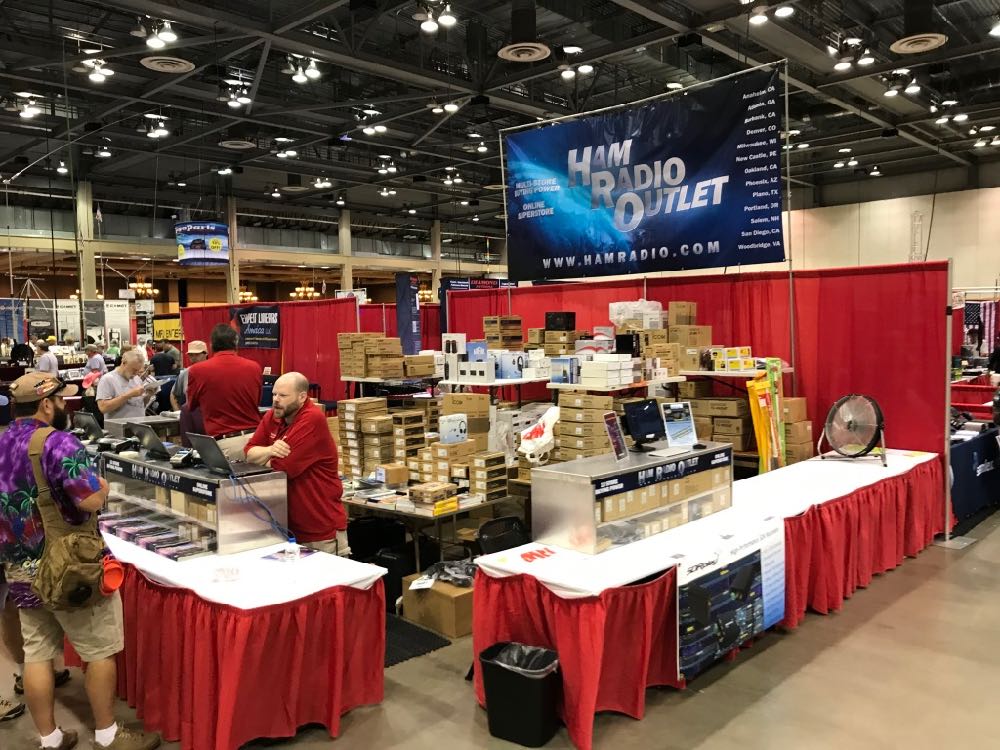 As promised by Huntsville Hamfest veterans, Sunday was a more relaxed day at the Huntsville Hamfest than Saturday (which was insanely busy–in a good way).
Since we had a table in the vendor section of the hamfest, I started taking many of the photos below before the doors officially opened. As you'll see, all of the major radio manufacturers and retailers were present in Huntsville. It's no surprise, as it turns out Huntsville is the third largest hamfest in North America (Orlando Hamcation is #2 and Hamvention #1).
[Note that Huntsville flea market photos were posted yesterday.]
Click on the photos below to enlarge the image:
---
Do you enjoy the SWLing Post?
Please consider supporting us via Patreon or our Coffee Fund!
Your support makes articles like this one possible. Thank you!