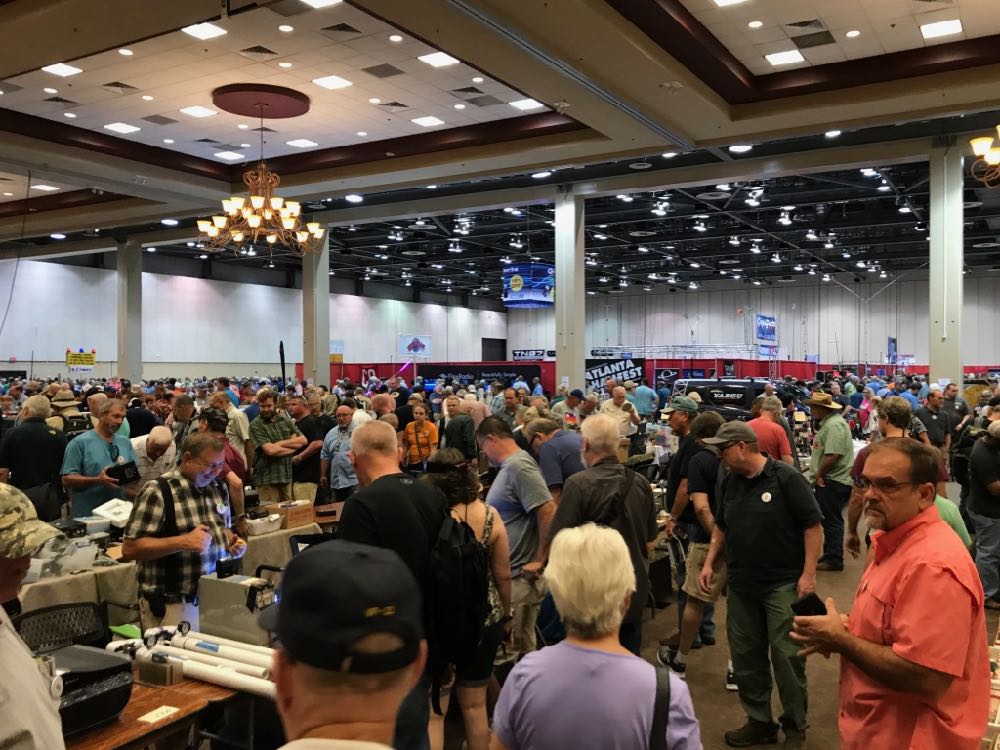 Yesterday (Saturday, August 17), was the first day of the Huntsville Hamfest in Alabama.
Over the years, I've heard from a number of friends that Huntsville is a must-see hamfest. And, boy, were they right! Turns out the Huntsville Hamfest is one of the largest hamfests in North America.
The entire event is held in the amazing Von Braun Center and is fully air conditioned–a good thing as temperatures were pushing 100F/37.8C yesterday!
I took a number of. photos in the flea market area of the hamfest. In truth, though, this is only a small sampling of what was there. I told a friend that–in terms of selection and radio density–this was one of the best hamfest flea markets I've ever seen. If you were looking for ways to rid yourself of your hard-earned cash, this was the place to do it!
Click on the photos in the gallery below to enlarge each image. Note that I plan to take photos of the vendor/club areas today and hopefully post them tomorrow:
---
Do you enjoy the SWLing Post?
Please consider supporting us via Patreon or our Coffee Fund!
Your support makes articles like this one possible. Thank you!