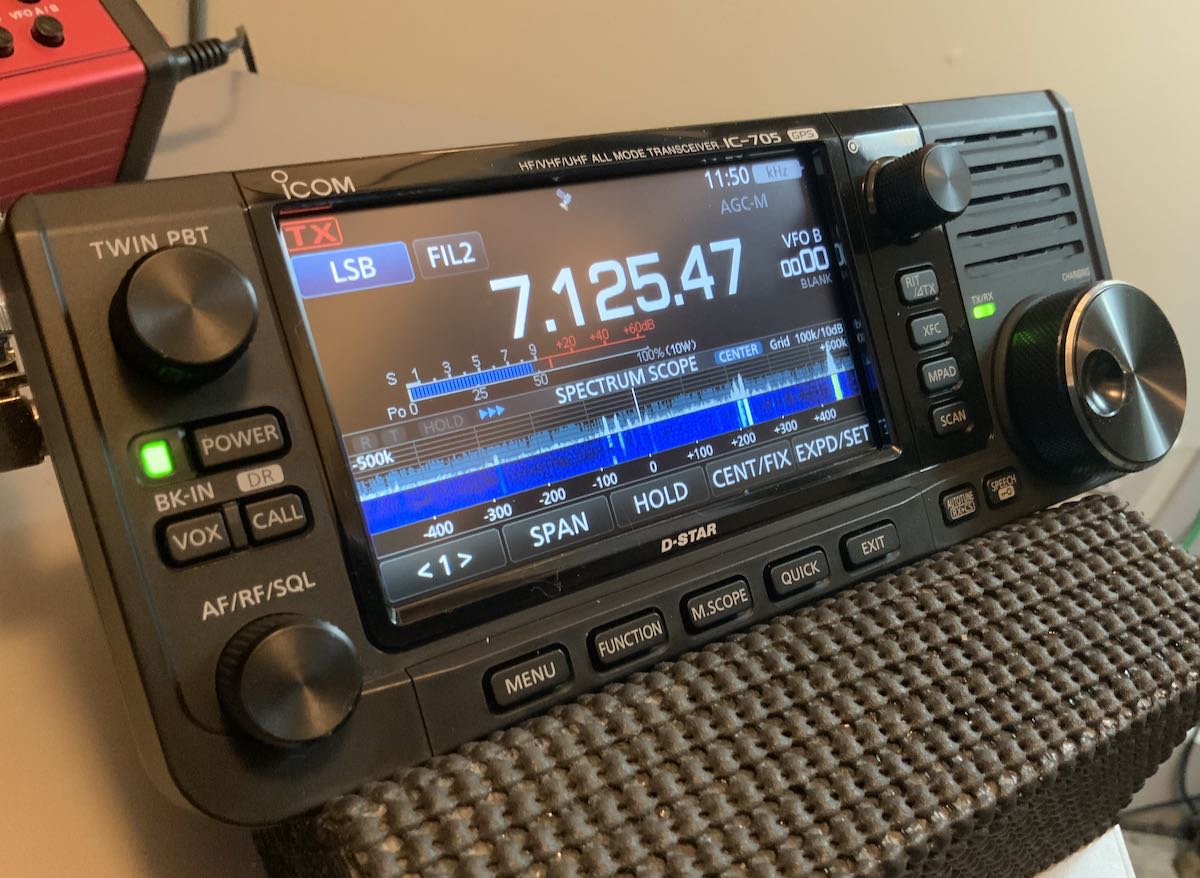 Yesterday, I received my new Icom IC-705 QRP transceiver (along with two FT-60R HTs) from Universal Radio.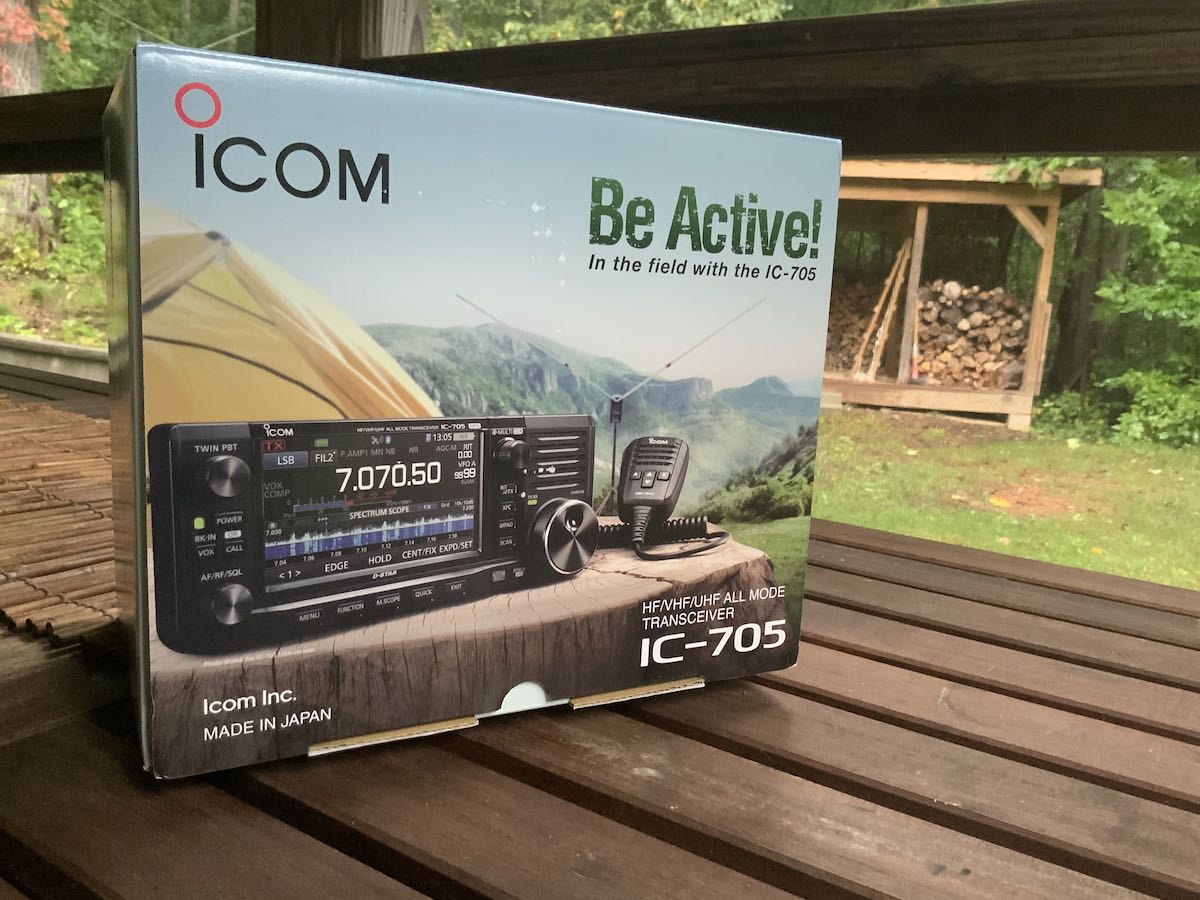 I got home pretty late yesterday afternoon so haven't had a lot of time to put the IC-705 on the air.
I did tune to the Voice of Greece and REE last night and, must say, was pretty impressed with AM mode.
This morning, I also worked two CW stations and one in SSB on the 40 meter band from my home.
Very early days, but I get the impression the IC-705 receiver is top shelf. At least, I like what I'm hearing.
So far, the only negative I've mentally noted is the difficulty in propping up this radio for use on a desk. It's a little awkward. No doubt, a number of 3rd party solutions will soon emerge. I'm personally hoping someone will design a 3D printed stand/cradle.
Indeed, a 3D-printed front panel cover would also be nice because I do worry about the touch screen display being damaged in my backpack. Being a bit of a picky backpack geek, I did not opt for the custom Icom LC-192 backpack (completely subjective: just not my style and not waterproof). The IC-705 can be secured in the LC-192 so that the front panel is well-protected.
The IC-705 backlit display is very easy on the eyes–I hope it's as easy to read in sunlight outdoors. We'll soon find out because I'm certainly taking it to the field!
IC-705 Unboxing Photos
By request, here are some "unboxing" photos (click to enlarge):
Follow the tag IC-705 for more updates.
---
Your support made the purchase of this IC-705 possible.
Thank you!
Please consider supporting us via Patreon or our Coffee Fund!