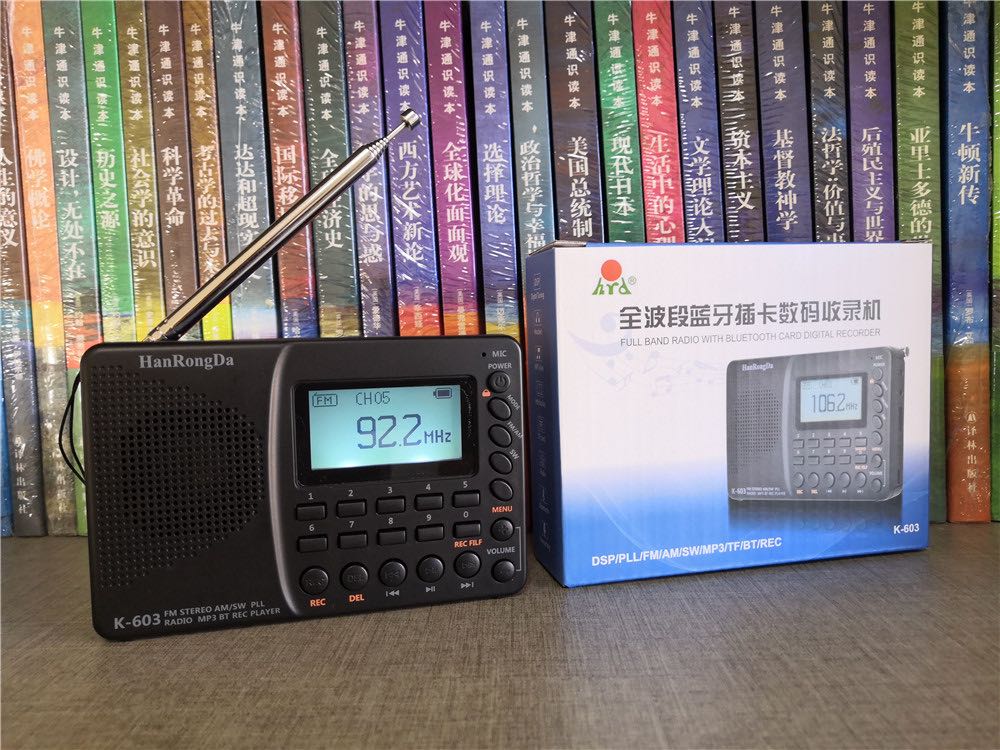 Many thanks to SWLing Post contributor, Mei Tao, who writes:
Yesterday, I received a new radio: the HanRongDa K-603, which was sent to me by the manufacture.They want me to test this prototype machine in order to find any bugs. If there is nothing to fix, I believe this radio will hit the market in this or next month.

K-603 is a small portable radio which also has some great functions. Its major features include:

FM, AM, and SW bands
Bluetooth 5.0 connection
TF Card Player
Recording function
Line in
LCD can display three different languages,English?Chinese and another foreign language.
Powered by the BL-5C Li battery
MW channnel space can be switched between 9KHz adn 10KHz.
Tuning methods: Scan, ATS, and direct key entry

The designer told me that this K-603's fm coverage is from 87MHz to 108MHz, but they will extend it to 64MHz in the next version. That's really good news.

In a few days, I will test it carefully. If necessary, I will make side-by-side comparisons with my own Tecsun, Sangean, Radiwow, and Degen radios. Then i will present some text and video reviews.

I would like to share some pictures of this new radio with you and other BCLers

Best wishes to you!
Photos
Thank you, Mei Tao! We look forward to your review of the HanRongDa K-603. Yes, please let us know how it compares to your other receivers. We also look forward to any update regarding price and availability. Thanks for sharing those photos!