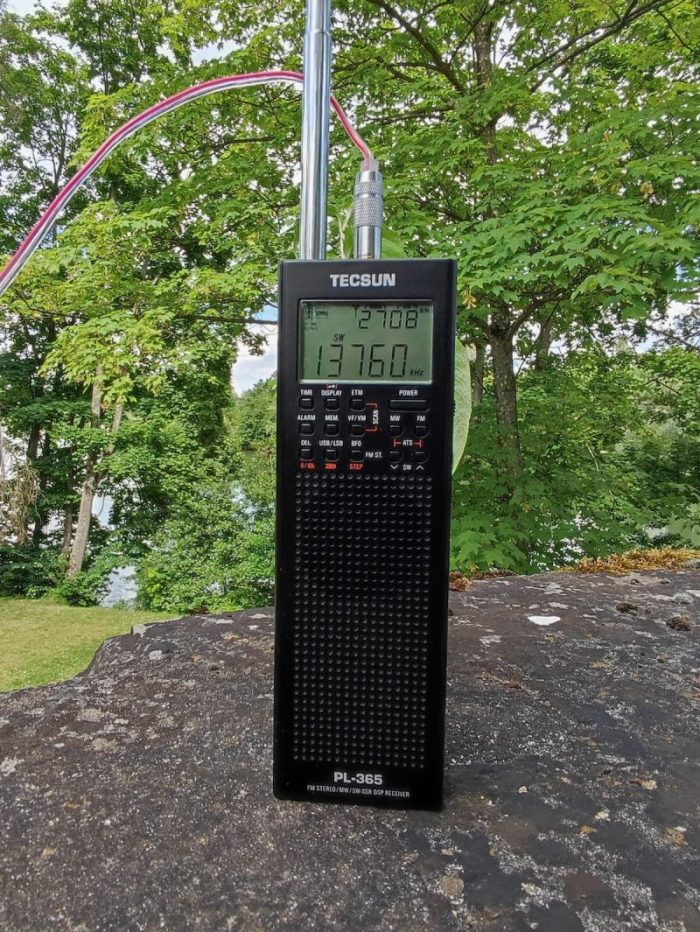 Many thanks to SWLing Post contributor, Paul Jamet, who writes:
Hello Thomas,
I hope everything is fine.
To complete Carlos Latuff's contribution, here is a recording of the French language program of "La Voix de la Corée" made the afternoon of May 30, 2022 at 14h00 UTC on the frequency 13760 kHz with a TECSUN PL-365 connected to a 5m wire antenna of about 5 meters length.
Recording:
I attach the picture of the receiver on an old wall (see above); the screen displays the frequency and the signal characteristics: Signal strength unit: 27 dBu – Signal to Noise Ratio (S/N) unit: 08 dB
The other frequency used at the same time is 15245 kHz but I could not hear anything!
I hope that this information will hold your attention. See you next time. Sincerely yours.
Paul JAMET
Radio Club du Perche :
http://radioclub.perche.free.fr/
Thank you for sharing your recording, Paul!