Many thanks to Dennis at Bonito for sharing a link to an article he recently published on the Bonito blog:
Autonomous power supply of our active antennas via USB and power bank
It is getting to be more and more difficult to procure reasonably priced analogue external plug-in power supplies because just like old light bulbs they are no longer allowed to be produced due to power consumption restrictions. We are spending a lot of time to find and buy remaining stock so that we can offer our customers noise-free external power supplies. But for years, there has been an alternative.
Our MegaLoop ML200, ML052, the MegActiv MA305 as well as the GigActiv GA3005 can be operated internally with as little as 5V and so can be powered by the supplied CPI1000DP / CPI3000DP bias tee via a USB cable.  In light of the annoying switching power supplies, PowerLAN and heightened mobility of listeners, this is a very practical alternative and offers much more flexibility for the customer.  Unfortunately, this fact is not well known and that is why I would like to shed some light on this subject.[…]
Continue reading at the Bonito website.
Thanks, Dennis!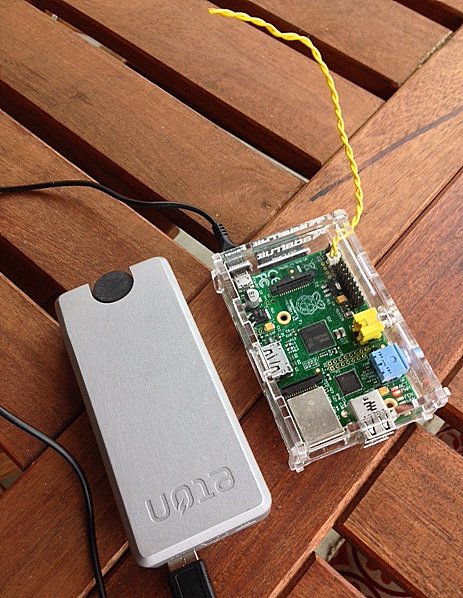 I should note that there are a multitude of 5 VDC powerblocks on the market. I have two made by Eton Corp (see above) that even have hand-crank power generation. I recently used one to power my Raspberry Pi (Raspberry Pirate!) for several hours.
As Dennis states, using a DC source certainly cuts down on interference from noisy power supplies.