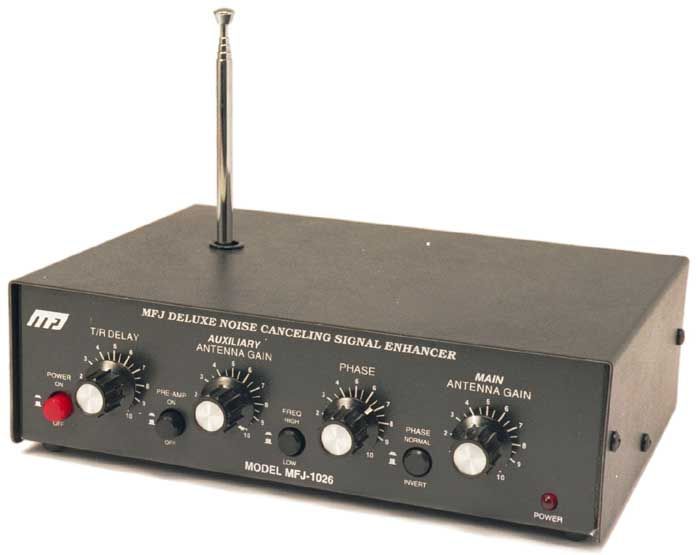 Many thanks to SWLing Post contributor, Dave Zantow (N9EWO), who shares the following reply to TomL's post More Anti-Noise Ideas:
My VERY NOISY Sony CRT TV has gone to the great electronics recycling bin in the sky thank goodness. But I still have a MFJ-1026 here and need to use it when the neighborhood gets noisy. Intermittent power line noise is the main issue these days for me.

[Note that] my Monitoring Times review from April 2007 on the MFJ-1026 (and 1025 model without the preamp, but is best to have it) is still available here :

http://www.monitoringtimes.com/mtrevu0407.pdf

(is also linked on my web page, with many other of our other favorite ones : http://webpages.charter.net/n9ewo2/links.html )

I still power it with a analog REGULATED Jameco 170245 12 volt (1 amp) ac adapter.

Last batch I purchased a few years ago were still 100% clean and analog regulation. As I have covered in the past, SOME of Jameco excellent REGULATED AC adapters have gone to using switching regulator devices inside (and these no longer clean for any radio use).

Click here to view the170245 12 volt AC adapter on Jameco.

DX Engineering is about to come out with a improved version of the premium priced NCC-1, called the NCC-2. Mid late November Delivery ?? Never had our hands on one the pricey NCC-1 critters as the MFJ gets the job done for us (let alone affording it).

https://www.dxengineering.com/parts/dxe-ncc-1
You make an excellent point: it's important to power your noise-canceling device with a quality, clean, regulated AC adapter.
Thank you for sharing the links to your review and the AC adapter recommendations, Dave!